Leave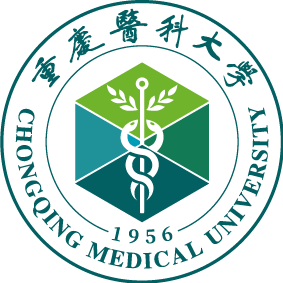 Chongqing Medical University
About the University
Chongqing Medical University (CQMU), formerly Chongqing Medical College, was founded in 1956 by partly relocating Shanghai First Medical College (Shanghai Medical College of Fudan University). 60 years later today, CQMU has grown into a state-funded medical university jointly supported by the Ministry of Education, National Health Commission and Chongqing Municipal Government. CQMU joins the Initiative of Pilot Universities of International Cooperation of Chongqing.

CQMU provides full range of courses from undergraduate to postgraduate. Post-doctoral research is also available.

CQMU has accomplished many research projects of various levels, including some state-level projects supported by the National Basic Research Program (973 Program), National High-Tech Research and Development Program (863 Program) and the Key Program of National Natural Science Foundation.

Since 2011, CQMU has won over 120 national and municipal awards in science and technology. The High Intensity Focused Ultrasonic Therapy System (HIFU), initiated by CQMU, is the first Chinese large-scale medical equipment with complete intellectual property rights. HIFU is put into use in over 2,500 hospitals around the world, including the UK, Italy, Spain, Germany, Japan, and South Africa. CQMU successfully developed Chinas first chemiluminescence method for new coronavirus antibody detection products approved and granted the EU CE certification.

Active in international exchange and cooperation, CQMU has partnerships with universities in Asia, Europe, North America, and Oceania. A few of our partner universities include UCL of the United Kingdom, UBC of Canada and Dartmouth College of the United States.

CQMU has been a frontrunner of international education in medicine since 2001. It is recognized as a leading university for international education. CQMU is designated by the Ministry of Education as the host university for students fully funded by Chinese Government Scholarships. It is also recognized as the First Batch of Demonstration Bases for Studying in China, awarded the National Advanced Institute for International Education in China and the Pilot University of International Exchange and Cooperation in Chongqing. The university also operates the National Base for Social Practice and Cultural Experience for International Students.
X Close
X
Certificate of Participation

CQMU- A Top 10 Medical University in China