Leave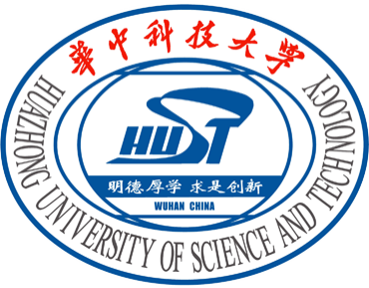 Huazhong University of Science and Technology
About the University
Huazhong University of Science and Technology (HUST) is a comprehensive research university located in Wuhan, China under the direct supervision of the Ministry of Education. It isone of the first universities approved under the national "Double First-Class" Initiative, China's "Excellence Initiative" for institutions of higher education.
HUST has consistently ranked among the top 10 universities in China in the major domestic and international rankings, including the Shanghai Ranking's Academic Ranking of World Universities and US News and World Report Best Global Universities Ranking.
Situated in the city of Wuhan, the capital of Hubei Province, HUST lies near the central banks of the Yangtze River. With a population of over eleven million, Wuhan is the foremost cultural, educational, transportation and economic city in Central China, playing a leading role in the Yangtze River Economic Zone and now emerging as a global megacity with enormous business opportunities.
HUST is comprised of its main campus close by picturesque East Lake and a satellite medical campus located in the central business district of Hankou across the Yangtze River. Today the university has more than 3,400 full-time teachers, including over 1,200 professors, serving approximately 55,000 full-time students. Complementing this rich academic environment is HUST's remarkable greenscape – covering 72of the campus, its rich canopy of trees explains why many people now refer to it as the "university in the forest."
HUST boasts a full range of academic disciplines, comprising 10 major categories that range from engineering and medicine --HUST's two most notable pillars of strength – to its fast-growing science and distinctive liberal arts disciplines. Guided by its sense of mission to contribute to social progress and the greater global community, the university continues to explore the frontiers of science, and is the only university in China that includes four national research facilities. International cooperation also lies at the core of HUST development strategy.
X Close
X
Certificate of Participation

Comments
25
Comments
19:57 Oct 18, 2023

tessemabibo2015@gmail.com

bedilubandaapo****@gmail.com

23:15 Sep 30, 2023

just waiting please.

minta****@gmail.com

16:39 Sep 24, 2023

Send me message on email (mintah692@gmail.com) If you want to apply to the university. I am an agent

kheshav.krishn****@gmail.com

12:32 Sep 20, 2023

kheshav.krishna027@gmail.com

boualamallahcher****@gmail.com

19:20 Sep 19, 2023

Place Can you give your email?

boualamallahcher****@gmail.com

19:16 Sep 19, 2023

boualamallahcherifa1@gmail.com

abidfatim****@gmail.com

18:53 Sep 19, 2023

When do we start applying

ma277****@gmail.com

05:05 Sep 16, 2023

I want scholarship in mbbs

hassanmu****@gmail.com

23:21 Jun 14, 2023

i need a Msc fully funded scholarship
my email ............... Hassanmusa72@gmail.com

marouancam****@gmail.com

22:16 Jun 13, 2023

marouancamara0@gmail.com

mabrouk.kh****@immigration.go.tz

21:06 Jun 13, 2023

I need MSC scholarship in information technology or system security i have already Post graduate in Information Technology

mabrouk.kh****@immigration.go.tz

21:03 Jun 13, 2023

how to join at univirsity to study master in information technology,computer science or security

garagozowba****@gmail.com

12:50 May 12, 2023

Hi, Im Mergen Garagozow, I want to join your long-time (1 year) Chinese language course (admission for spring 2024).
So I have a few questions and I will appreciate your reply. As I understand all docs should be provided online.
1. When should I start providing documents?
2. Where can I download the medical form?

byiremmanu****@gmail.com

01:07 May 12, 2023

I am Emmanuel BYIRINGIRO I would like to join your school campus in Civil Engineering Geotechnical Engineering basically Masters degree.

abebenigussie****@gmail.com

20:06 Apr 26, 2023

I am Nigussie from Ethiopia. I would like to join your university for PhD in applied Mathematics.

emmanuelanan****@gmail.com

08:24 Apr 26, 2023

I want to join school of Biological science

adilsan****@gmail.com

14:31 Apr 25, 2023

Im B.sc Hons poultry science student.
June 2023 my bachelor degree complete.
I need MS in animal nutrition admissions.
Fully funded scholarship.

bdebo****@gmail.com

00:30 Feb 23, 2023

I would like to have scholarship fully funded for phd programe

tmoses****@gmail.com

23:57 Feb 22, 2023

Request for PhD scholarship in Meteorology

tmoses****@gmail.com

23:49 Feb 22, 2023

I would like to apply for PhD in Meteorology

bogalegi****@gmail.com

23:12 Feb 22, 2023

if it is real i would like to joine chaina by school of engineering power electrical engg departement.

bogalegi****@gmail.com

23:09 Feb 22, 2023

firstly how much realy to get this opportunity?

wasiuolan****@gmail.com

01:23 Feb 22, 2023

Im Olanite wasiu Olaonipekun, from Nigeria Im a Nce holder and I like to further more in your school.

david.mtun****@yahoo.com

16:41 Feb 21, 2023

I am David Silwano Mtunguja, from Tanzania, Holder of M.Tech. Automotive Electronics, I need to apply for PhD at your beautiful University. Procedures please.

brianjonesmt****@gmail.com

13:18 Nov 29, 2022

I would like to join your school in engineering im aleady in employment but i would like to upgrage the certificate.
Live Activity Replay
16h:58m:56s; Oct 26,2022

dr.pak.i****@gmail.com: joined

17h:00m:14s; Oct 26,2022

Ntan79****@gmail.com: joined

17h:00m:14s; Oct 26,2022

dr.pak.i****@gmail.com: joined

17h:01m:52s; Oct 26,2022

damthiphuonguyen2004****@gmail.com: joined

17h:01m:53s; Oct 26,2022

dr.pak.i****@gmail.com: joined

17h:02m:41s; Oct 26,2022

quynhty****@gmail.com: joined

17h:02m:41s; Oct 26,2022

damthiphuonguyen2004****@gmail.com: joined

17h:02m:41s; Oct 26,2022

dr.pak.i****@gmail.com: joined

17h:06m:12s; Oct 26,2022

quynhty****@gmail.com: joined

17h:06m:12s; Oct 26,2022

damthiphuonguyen2004****@gmail.com: joined

17h:06m:13s; Oct 26,2022

dr.pak.i****@gmail.com: joined

17h:06m:41s; Oct 26,2022

damthiphuonguyen2004****@gmail.com: joined

17h:06m:41s; Oct 26,2022

Ntan79****@gmail.com: joined

17h:06m:41s; Oct 26,2022

quynhty****@gmail.com: joined

17h:06m:41s; Oct 26,2022

dr.pak.i****@gmail.com: joined

17h:07m:28s; Oct 26,2022

vuquynhanhpeach****@gmail.com: joined

17h:07m:28s; Oct 26,2022

quynhty****@gmail.com: joined

17h:07m:28s; Oct 26,2022

dr.pak.i****@gmail.com: joined

17h:07m:29s; Oct 26,2022

Ntan79****@gmail.com: joined

17h:09m:28s; Oct 26,2022

Ntan79****@gmail.com: joined

17h:09m:28s; Oct 26,2022

quynhty****@gmail.com: joined

17h:09m:29s; Oct 26,2022

dr.pak.i****@gmail.com: joined

17h:09m:30s; Oct 26,2022

vuquynhanhpeach****@gmail.com: joined

17h:09m:33s; Oct 26,2022

quynhty****@gmail.com: joined

17h:09m:33s; Oct 26,2022

vuquynhanhpeach****@gmail.com: joined

17h:09m:33s; Oct 26,2022

dr.pak.i****@gmail.com: joined

17h:09m:33s; Oct 26,2022

Ntan79****@gmail.com: joined

17h:09m:34s; Oct 26,2022

lyphuong****@gmail.com: joined

17h:10m:22s; Oct 26,2022

lyphuong****@gmail.com: joined

17h:10m:22s; Oct 26,2022

quynhty****@gmail.com: joined

17h:10m:23s; Oct 26,2022

Ntan79****@gmail.com: joined

17h:10m:23s; Oct 26,2022

dr.pak.i****@gmail.com: joined

17h:10m:24s; Oct 26,2022

vuquynhanhpeach****@gmail.com: joined

17h:11m:25s; Oct 26,2022

Ntan79****@gmail.com: joined

17h:11m:26s; Oct 26,2022

quynhty****@gmail.com: joined

17h:11m:26s; Oct 26,2022

dr.pak.i****@gmail.com: joined

17h:11m:26s; Oct 26,2022

Ntan79****@gmail.com: joined

17h:14m:48s; Oct 26,2022

zakimedan****@gmail.com: joined

17h:14m:48s; Oct 26,2022

Ntan79****@gmail.com: joined

17h:14m:48s; Oct 26,2022

quynhty****@gmail.com: joined

17h:14m:52s; Oct 26,2022

dr.pak.i****@gmail.com: joined

17h:15m:41s; Oct 26,2022

qiufang****@gmail.com: joined

17h:15m:42s; Oct 26,2022

Ntan79****@gmail.com: joined

17h:15m:42s; Oct 26,2022

quynhty****@gmail.com: joined

17h:15m:46s; Oct 26,2022

dr.pak.i****@gmail.com: joined

17h:23m:08s; Oct 26,2022

Ntan79****@gmail.com: joined

17h:23m:08s; Oct 26,2022

quynhty****@gmail.com: joined

17h:23m:08s; Oct 26,2022

hoangdungdh****@gmail.com: joined

17h:23m:10s; Oct 26,2022

Ntan79****@gmail.com: joined

17h:23m:10s; Oct 26,2022

hoangdungdh****@gmail.com: joined

17h:23m:10s; Oct 26,2022

quynhty****@gmail.com: joined

17h:23m:11s; Oct 26,2022

dr.pak.i****@gmail.com: joined

17h:24m:48s; Oct 26,2022

Ntan79****@gmail.com: joined

17h:24m:49s; Oct 26,2022

dr.pak.i****@gmail.com: joined

17h:24m:49s; Oct 26,2022

dr.pak.i****@gmail.com: joined

17h:24m:49s; Oct 26,2022

quynhty****@gmail.com: joined

17h:25m:37s; Oct 26,2022

tranhu****@gmail.com: joined

17h:25m:37s; Oct 26,2022

Ntan79****@gmail.com: joined

17h:25m:37s; Oct 26,2022

quynhty****@gmail.com: joined

17h:25m:39s; Oct 26,2022

dr.pak.i****@gmail.com: joined

17h:25m:39s; Oct 26,2022

dr.pak.i****@gmail.com: joined

17h:25m:43s; Oct 26,2022

Ntan79****@gmail.com: joined

17h:25m:43s; Oct 26,2022

hoangdungdh****@gmail.com: joined

17h:25m:43s; Oct 26,2022

quynhty****@gmail.com: joined

17h:25m:43s; Oct 26,2022

dr.pak.i****@gmail.com: joined

17h:25m:44s; Oct 26,2022

dr.pak.i****@gmail.com: joined

17h:26m:10s; Oct 26,2022

quynhty****@gmail.com: joined

17h:26m:10s; Oct 26,2022

dr.pak.i****@gmail.com: joined

17h:26m:10s; Oct 26,2022

auraputri****@gmail.com: joined

17h:26m:10s; Oct 26,2022

Ntan79****@gmail.com: joined

17h:26m:10s; Oct 26,2022

hoangdungdh****@gmail.com: joined

17h:26m:14s; Oct 26,2022

dr.pak.i****@gmail.com: joined

17h:26m:55s; Oct 26,2022

354716****@qq.com: joined

17h:26m:55s; Oct 26,2022

dr.pak.i****@gmail.com: joined

17h:26m:55s; Oct 26,2022

quynhty****@gmail.com: joined

17h:26m:55s; Oct 26,2022

dr.pak.i****@gmail.com: joined

17h:26m:55s; Oct 26,2022

Ntan79****@gmail.com: joined

17h:26m:56s; Oct 26,2022

auraputri****@gmail.com: joined

17h:27m:03s; Oct 26,2022

hoangdungdh****@gmail.com: joined

17h:29m:01s; Oct 26,2022

hamzalami2****@gmail.com: joined

17h:29m:02s; Oct 26,2022

Ntan79****@gmail.com: joined

17h:29m:02s; Oct 26,2022

quynhty****@gmail.com: joined

17h:29m:02s; Oct 26,2022

354716****@qq.com: joined

17h:29m:02s; Oct 26,2022

dr.pak.i****@gmail.com: joined

17h:29m:05s; Oct 26,2022

rimez****@gmail.com: joined

17h:29m:05s; Oct 26,2022

Ntan79****@gmail.com: joined

17h:29m:05s; Oct 26,2022

quynhty****@gmail.com: joined

17h:29m:05s; Oct 26,2022

hamzalami2****@gmail.com: joined

17h:29m:05s; Oct 26,2022

354716****@qq.com: joined

17h:29m:05s; Oct 26,2022

dr.pak.i****@gmail.com: joined

17h:29m:45s; Oct 26,2022

mihigoberti****@gmail.com: joined

17h:29m:45s; Oct 26,2022

Ntan79****@gmail.com: joined

17h:29m:45s; Oct 26,2022

354716****@qq.com: joined

17h:29m:45s; Oct 26,2022

quynhty****@gmail.com: joined

17h:29m:48s; Oct 26,2022

dr.pak.i****@gmail.com: joined

17h:29m:53s; Oct 26,2022

phuonguyen****@gmail.com: joined

17h:29m:53s; Oct 26,2022

quynhty****@gmail.com: joined

17h:29m:53s; Oct 26,2022

mihigoberti****@gmail.com: joined

17h:29m:53s; Oct 26,2022

Ntan79****@gmail.com: joined

17h:29m:54s; Oct 26,2022

dr.pak.i****@gmail.com: joined

17h:29m:56s; Oct 26,2022

354716****@qq.com: joined

17h:30m:01s; Oct 26,2022

phuonguyen****@gmail.com: joined

17h:30m:01s; Oct 26,2022

Ntan79****@gmail.com: joined

17h:30m:02s; Oct 26,2022

354716****@qq.com: joined

17h:30m:02s; Oct 26,2022

mihigoberti****@gmail.com: joined

17h:30m:02s; Oct 26,2022

auraputri****@gmail.com: joined

17h:30m:02s; Oct 26,2022

quynhty****@gmail.com: joined

17h:30m:06s; Oct 26,2022

dr.pak.i****@gmail.com: joined

17h:30m:53s; Oct 26,2022

phuonguyen****@gmail.com: joined

17h:30m:54s; Oct 26,2022

354716****@qq.com: joined

17h:30m:54s; Oct 26,2022

nguyenhailong****@gmail.com: joined

17h:30m:54s; Oct 26,2022

auraputri****@gmail.com: joined

17h:30m:54s; Oct 26,2022

mihigoberti****@gmail.com: joined

17h:30m:54s; Oct 26,2022

Ntan79****@gmail.com: joined

17h:30m:54s; Oct 26,2022

quynhty****@gmail.com: joined

17h:30m:56s; Oct 26,2022

dr.pak.i****@gmail.com: joined

17h:31m:00s; Oct 26,2022

phamthihuong1803****@gmail.com: joined

17h:31m:00s; Oct 26,2022

Ntan79****@gmail.com: joined

17h:31m:00s; Oct 26,2022

quynhty****@gmail.com: joined

17h:31m:01s; Oct 26,2022

phuonguyen****@gmail.com: joined

17h:31m:01s; Oct 26,2022

auraputri****@gmail.com: joined

17h:31m:01s; Oct 26,2022

dr.pak.i****@gmail.com: joined

17h:31m:02s; Oct 26,2022

mihigoberti****@gmail.com: joined

17h:31m:03s; Oct 26,2022

354716****@qq.com: joined

17h:31m:03s; Oct 26,2022

abbesay****@gmail.com: joined

17h:31m:03s; Oct 26,2022

Ntan79****@gmail.com: joined

17h:31m:03s; Oct 26,2022

phamthihuong1803****@gmail.com: joined

17h:31m:03s; Oct 26,2022

phuonguyen****@gmail.com: joined

17h:31m:03s; Oct 26,2022

354716****@qq.com: joined

17h:31m:03s; Oct 26,2022

quynhty****@gmail.com: joined

17h:31m:03s; Oct 26,2022

auraputri****@gmail.com: joined

17h:31m:03s; Oct 26,2022

mihigoberti****@gmail.com: joined

17h:31m:03s; Oct 26,2022

dr.pak.i****@gmail.com: joined

17h:31m:08s; Oct 26,2022

phamthihuong1803****@gmail.com: joined

17h:31m:08s; Oct 26,2022

Ntan79****@gmail.com: joined

17h:31m:08s; Oct 26,2022

mihigoberti****@gmail.com: joined

17h:31m:08s; Oct 26,2022

auraputri****@gmail.com: joined

17h:31m:08s; Oct 26,2022

abbesay****@gmail.com: joined

17h:31m:08s; Oct 26,2022

dangkimchi.****@gmail.com: joined

17h:31m:08s; Oct 26,2022

phuonguyen****@gmail.com: joined

17h:31m:08s; Oct 26,2022

quynhty****@gmail.com: joined

17h:31m:09s; Oct 26,2022

dr.pak.i****@gmail.com: joined

17h:31m:09s; Oct 26,2022

354716****@qq.com: joined

17h:31m:21s; Oct 26,2022

phamthihuong1803****@gmail.com: joined

17h:31m:21s; Oct 26,2022

Ntan79****@gmail.com: joined

17h:31m:21s; Oct 26,2022

phuonguyen****@gmail.com: joined

17h:31m:21s; Oct 26,2022

auraputri****@gmail.com: joined

17h:31m:21s; Oct 26,2022

mihigoberti****@gmail.com: joined

17h:31m:22s; Oct 26,2022

dr.pak.i****@gmail.com: joined

17h:31m:22s; Oct 26,2022

abbesay****@gmail.com: joined

17h:31m:22s; Oct 26,2022

354716****@qq.com: joined

17h:31m:22s; Oct 26,2022

quynhty****@gmail.com: joined

17h:31m:24s; Oct 26,2022

phamthihuong1803****@gmail.com: joined

17h:31m:24s; Oct 26,2022

Ntan79****@gmail.com: joined

17h:31m:24s; Oct 26,2022

quynhty****@gmail.com: joined

17h:31m:24s; Oct 26,2022

phuonguyen****@gmail.com: joined

17h:31m:24s; Oct 26,2022

auraputri****@gmail.com: joined

17h:31m:24s; Oct 26,2022

mihigoberti****@gmail.com: joined

17h:31m:24s; Oct 26,2022

dr.pak.i****@gmail.com: joined

17h:31m:24s; Oct 26,2022

abbesay****@gmail.com: joined

17h:31m:25s; Oct 26,2022

354716****@qq.com: joined

17h:31m:25s; Oct 26,2022

juli****@gmail.com: joined

17h:31m:26s; Oct 26,2022

phamthihuong1803****@gmail.com: joined

17h:31m:26s; Oct 26,2022

Ntan79****@gmail.com: joined

17h:31m:26s; Oct 26,2022

354716****@qq.com: joined

17h:31m:26s; Oct 26,2022

phuonguyen****@gmail.com: joined

17h:31m:26s; Oct 26,2022

quynhty****@gmail.com: joined

17h:31m:26s; Oct 26,2022

abbesay****@gmail.com: joined

17h:31m:26s; Oct 26,2022

auraputri****@gmail.com: joined

17h:31m:27s; Oct 26,2022

dr.pak.i****@gmail.com: joined

17h:31m:27s; Oct 26,2022

mihigoberti****@gmail.com: joined

17h:31m:28s; Oct 26,2022

phamthihuong1803****@gmail.com: joined

17h:31m:28s; Oct 26,2022

Ntan79****@gmail.com: joined

17h:31m:28s; Oct 26,2022

quynhty****@gmail.com: joined

17h:31m:28s; Oct 26,2022

phuonguyen****@gmail.com: joined

17h:31m:28s; Oct 26,2022

354716****@qq.com: joined

17h:31m:29s; Oct 26,2022

auraputri****@gmail.com: joined

17h:31m:29s; Oct 26,2022

mihigoberti****@gmail.com: joined

17h:31m:29s; Oct 26,2022

abbesay****@gmail.com: joined

17h:31m:30s; Oct 26,2022

juli****@gmail.com: joined

17h:31m:33s; Oct 26,2022

dr.pak.i****@gmail.com: joined

17h:31m:38s; Oct 26,2022

phamthihuong1803****@gmail.com: joined

17h:31m:38s; Oct 26,2022

Ntan79****@gmail.com: joined

17h:31m:38s; Oct 26,2022

phuonguyen****@gmail.com: joined

17h:31m:38s; Oct 26,2022

auraputri****@gmail.com: joined

17h:31m:38s; Oct 26,2022

mihigoberti****@gmail.com: joined

17h:31m:38s; Oct 26,2022

dr.pak.i****@gmail.com: joined

17h:31m:39s; Oct 26,2022

juli****@gmail.com: joined

17h:31m:39s; Oct 26,2022

354716****@qq.com: joined

17h:31m:39s; Oct 26,2022

quynhty****@gmail.com: joined

17h:31m:39s; Oct 26,2022

abbesay****@gmail.com: joined

17h:31m:54s; Oct 26,2022

phamthihuong1803****@gmail.com: joined

17h:31m:54s; Oct 26,2022

354716****@qq.com: joined

17h:31m:55s; Oct 26,2022

quynhty****@gmail.com: joined

17h:31m:55s; Oct 26,2022

Ntan79****@gmail.com: joined

17h:31m:55s; Oct 26,2022

phuonguyen****@gmail.com: joined

17h:31m:55s; Oct 26,2022

auraputri****@gmail.com: joined

17h:31m:56s; Oct 26,2022

mihigoberti****@gmail.com: joined

17h:31m:56s; Oct 26,2022

juli****@gmail.com: joined

17h:31m:57s; Oct 26,2022

phamthihuong1803****@gmail.com: joined

17h:31m:57s; Oct 26,2022

Ntan79****@gmail.com: joined

17h:31m:57s; Oct 26,2022

354716****@qq.com: joined

17h:31m:57s; Oct 26,2022

quynhty****@gmail.com: joined

17h:31m:57s; Oct 26,2022

phuonguyen****@gmail.com: joined

17h:31m:57s; Oct 26,2022

mihigoberti****@gmail.com: joined

17h:31m:58s; Oct 26,2022

abbesay****@gmail.com: joined

17h:31m:58s; Oct 26,2022

auraputri****@gmail.com: joined

17h:31m:58s; Oct 26,2022

juli****@gmail.com: joined

17h:31m:58s; Oct 26,2022

abbesay****@gmail.com: joined

17h:31m:58s; Oct 26,2022

dr.pak.i****@gmail.com: joined

17h:31m:58s; Oct 26,2022

dr.pak.i****@gmail.com: joined

17h:32m:01s; Oct 26,2022

phamthihuong1803****@gmail.com: joined

17h:32m:01s; Oct 26,2022

354716****@qq.com: joined

17h:32m:01s; Oct 26,2022

Ntan79****@gmail.com: joined

17h:32m:01s; Oct 26,2022

quynhty****@gmail.com: joined

17h:32m:01s; Oct 26,2022

phuonguyen****@gmail.com: joined

17h:32m:01s; Oct 26,2022

abbesay****@gmail.com: joined

17h:32m:01s; Oct 26,2022

auraputri****@gmail.com: joined

17h:32m:01s; Oct 26,2022

phamducthang.****@gmail.com: joined

17h:32m:01s; Oct 26,2022

juli****@gmail.com: joined

17h:32m:01s; Oct 26,2022

dr.pak.i****@gmail.com: joined

17h:32m:01s; Oct 26,2022

phamthihuong1803****@gmail.com: joined

17h:32m:01s; Oct 26,2022

Ntan79****@gmail.com: joined

17h:32m:01s; Oct 26,2022

phuonguyen****@gmail.com: joined

17h:32m:01s; Oct 26,2022

quynhty****@gmail.com: joined

17h:32m:02s; Oct 26,2022

dthu****@gmail.com: joined

17h:32m:02s; Oct 26,2022

phamducthang.****@gmail.com: joined

17h:32m:02s; Oct 26,2022

auraputri****@gmail.com: joined

17h:32m:02s; Oct 26,2022

354716****@qq.com: joined

17h:32m:02s; Oct 26,2022

dr.pak.i****@gmail.com: joined

17h:32m:02s; Oct 26,2022

juli****@gmail.com: joined

17h:32m:02s; Oct 26,2022

abbesay****@gmail.com: joined

17h:32m:07s; Oct 26,2022

abbesay****@gmail.com:

17h:32m:09s; Oct 26,2022

juli****@gmail.com: I need info about availability of scholarship. Thank you

17h:32m:22s; Oct 26,2022

dthu****@gmail.com: joined

17h:32m:22s; Oct 26,2022

Ntan79****@gmail.com: joined

17h:32m:22s; Oct 26,2022

quynhty****@gmail.com: joined

17h:32m:22s; Oct 26,2022

phuonguyen****@gmail.com: joined

17h:32m:23s; Oct 26,2022

auraputri****@gmail.com: joined

17h:32m:23s; Oct 26,2022

abbesay****@gmail.com: joined

17h:32m:23s; Oct 26,2022

354716****@qq.com: joined

17h:32m:26s; Oct 26,2022

dr.pak.i****@gmail.com: joined

17h:32m:29s; Oct 26,2022

dthu****@gmail.com: joined

17h:32m:29s; Oct 26,2022

dr.pak.i****@gmail.com: joined

17h:32m:29s; Oct 26,2022

abbesay****@gmail.com: joined

17h:32m:29s; Oct 26,2022

Ntan79****@gmail.com: joined

17h:32m:30s; Oct 26,2022

quynhty****@gmail.com: joined

17h:32m:30s; Oct 26,2022

phuonguyen****@gmail.com: joined

17h:32m:30s; Oct 26,2022

354716****@qq.com: joined

17h:32m:30s; Oct 26,2022

auraputri****@gmail.com: joined

17h:32m:32s; Oct 26,2022

quynhty****@gmail.com: joined

17h:32m:32s; Oct 26,2022

Ntan79****@gmail.com: joined

17h:32m:32s; Oct 26,2022

phuonguyen****@gmail.com: joined

17h:32m:32s; Oct 26,2022

354716****@qq.com: joined

17h:32m:32s; Oct 26,2022

dthu****@gmail.com: joined

17h:32m:32s; Oct 26,2022

buin9****@gmail.com: joined

17h:32m:32s; Oct 26,2022

dr.pak.i****@gmail.com: joined

17h:32m:32s; Oct 26,2022

abbesay****@gmail.com: joined

17h:32m:32s; Oct 26,2022

Ntan79****@gmail.com: joined

17h:32m:32s; Oct 26,2022

buin9****@gmail.com: joined

17h:32m:32s; Oct 26,2022

354716****@qq.com: joined

17h:32m:32s; Oct 26,2022

dthu****@gmail.com: joined

17h:32m:32s; Oct 26,2022

quynhty****@gmail.com: joined

17h:32m:32s; Oct 26,2022

auraputri****@gmail.com: joined

17h:32m:33s; Oct 26,2022

abbesay****@gmail.com: joined

17h:32m:33s; Oct 26,2022

phuonguyen****@gmail.com: joined

17h:32m:33s; Oct 26,2022

dalitsombu****@gmail.com: joined

17h:32m:33s; Oct 26,2022

dr.pak.i****@gmail.com: joined

17h:32m:33s; Oct 26,2022

phuonguyen****@gmail.com: joined

17h:32m:33s; Oct 26,2022

Ntan79****@gmail.com: joined

17h:32m:33s; Oct 26,2022

buin9****@gmail.com: joined

17h:32m:33s; Oct 26,2022

quynhty****@gmail.com: joined

17h:32m:33s; Oct 26,2022

354716****@qq.com: joined

17h:32m:33s; Oct 26,2022

dthu****@gmail.com: joined

17h:32m:33s; Oct 26,2022

abbesay****@gmail.com: joined

17h:32m:33s; Oct 26,2022

dr.pak.i****@gmail.com: joined

17h:32m:34s; Oct 26,2022

auraputri****@gmail.com: joined

17h:32m:34s; Oct 26,2022

auraputri****@gmail.com: joined

17h:32m:34s; Oct 26,2022

Ntan79****@gmail.com: joined

17h:32m:34s; Oct 26,2022

buin9****@gmail.com: joined

17h:32m:34s; Oct 26,2022

minhyen****@gmail.com: joined

17h:32m:34s; Oct 26,2022

quynhty****@gmail.com: joined

17h:32m:34s; Oct 26,2022

phuonguyen****@gmail.com: joined

17h:32m:34s; Oct 26,2022

abbesay****@gmail.com: joined

17h:32m:34s; Oct 26,2022

dthu****@gmail.com: joined

17h:32m:34s; Oct 26,2022

dr.pak.i****@gmail.com: joined

17h:32m:34s; Oct 26,2022

auraputri****@gmail.com: joined

17h:32m:35s; Oct 26,2022

354716****@qq.com: joined

17h:32m:35s; Oct 26,2022

dalitsombu****@gmail.com: joined

17h:32m:35s; Oct 26,2022

dalitsombu****@gmail.com: joined

17h:32m:36s; Oct 26,2022

Ntan79****@gmail.com: joined

17h:32m:36s; Oct 26,2022

abbesay****@gmail.com: joined

17h:32m:36s; Oct 26,2022

buin9****@gmail.com: joined

17h:32m:36s; Oct 26,2022

minhyen****@gmail.com: joined

17h:32m:36s; Oct 26,2022

354716****@qq.com: joined

17h:32m:36s; Oct 26,2022

phuonguyen****@gmail.com: joined

17h:32m:36s; Oct 26,2022

auraputri****@gmail.com: joined

17h:32m:36s; Oct 26,2022

quynhty****@gmail.com: joined

17h:32m:36s; Oct 26,2022

dthu****@gmail.com: joined

17h:32m:37s; Oct 26,2022

dr.pak.i****@gmail.com: joined

17h:32m:37s; Oct 26,2022

dalitsombu****@gmail.com: joined

17h:32m:40s; Oct 26,2022

minhyen****@gmail.com: joined

17h:32m:40s; Oct 26,2022

buin9****@gmail.com: joined

17h:32m:40s; Oct 26,2022

phuonguyen****@gmail.com: joined

17h:32m:40s; Oct 26,2022

quynhty****@gmail.com: joined

17h:32m:40s; Oct 26,2022

dthu****@gmail.com: joined

17h:32m:40s; Oct 26,2022

Ntan79****@gmail.com: joined

17h:32m:40s; Oct 26,2022

auraputri****@gmail.com: joined

17h:32m:40s; Oct 26,2022

dalitsombu****@gmail.com: joined

17h:32m:41s; Oct 26,2022

abbesay****@gmail.com: joined

17h:32m:41s; Oct 26,2022

dr.pak.i****@gmail.com: joined

17h:32m:43s; Oct 26,2022

354716****@qq.com: joined

17h:32m:44s; Oct 26,2022

buin9****@gmail.com: joined

17h:32m:44s; Oct 26,2022

phuonguyen****@gmail.com: joined

17h:32m:44s; Oct 26,2022

minhyen****@gmail.com: joined

17h:32m:44s; Oct 26,2022

quynhty****@gmail.com: joined

17h:32m:44s; Oct 26,2022

abbesay****@gmail.com: joined

17h:32m:44s; Oct 26,2022

Ntan79****@gmail.com: joined

17h:32m:44s; Oct 26,2022

auraputri****@gmail.com: joined

17h:32m:44s; Oct 26,2022

dalitsombu****@gmail.com: joined

17h:32m:44s; Oct 26,2022

dthu****@gmail.com: joined

17h:32m:44s; Oct 26,2022

dr.pak.i****@gmail.com: joined

17h:32m:45s; Oct 26,2022

354716****@qq.com: joined

17h:32m:48s; Oct 26,2022

Ntan79****@gmail.com: joined

17h:32m:48s; Oct 26,2022

buin9****@gmail.com: joined

17h:32m:48s; Oct 26,2022

phuonguyen****@gmail.com: joined

17h:32m:48s; Oct 26,2022

dthu****@gmail.com: joined

17h:32m:48s; Oct 26,2022

minhyen****@gmail.com: joined

17h:32m:48s; Oct 26,2022

auraputri****@gmail.com: joined

17h:32m:48s; Oct 26,2022

quynhty****@gmail.com: joined

17h:32m:48s; Oct 26,2022

dr.pak.i****@gmail.com: joined

17h:32m:48s; Oct 26,2022

dalitsombu****@gmail.com: joined

17h:32m:49s; Oct 26,2022

abbesay****@gmail.com: joined

17h:32m:52s; Oct 26,2022

phuonguyen****@gmail.com: joined

17h:32m:52s; Oct 26,2022

buin9****@gmail.com: joined

17h:32m:52s; Oct 26,2022

abbesay****@gmail.com: joined

17h:32m:52s; Oct 26,2022

quynhty****@gmail.com: joined

17h:32m:52s; Oct 26,2022

Ntan79****@gmail.com: joined

17h:32m:52s; Oct 26,2022

auraputri****@gmail.com: joined

17h:32m:52s; Oct 26,2022

dthu****@gmail.com: joined

17h:32m:52s; Oct 26,2022

dalitsombu****@gmail.com: joined

17h:32m:53s; Oct 26,2022

minhyen****@gmail.com: joined

17h:32m:54s; Oct 26,2022

dr.pak.i****@gmail.com: joined

17h:32m:59s; Oct 26,2022

buin9****@gmail.com: joined

17h:32m:59s; Oct 26,2022

phuonguyen****@gmail.com: joined

17h:32m:59s; Oct 26,2022

dthu****@gmail.com: joined

17h:32m:59s; Oct 26,2022

auraputri****@gmail.com: joined

17h:33m:00s; Oct 26,2022

Ntan79****@gmail.com: joined

17h:33m:00s; Oct 26,2022

abbesay****@gmail.com: joined

17h:33m:00s; Oct 26,2022

dalitsombu****@gmail.com: joined

17h:33m:00s; Oct 26,2022

minhyen****@gmail.com: joined

17h:33m:00s; Oct 26,2022

dr.pak.i****@gmail.com: joined

17h:33m:00s; Oct 26,2022

quynhty****@gmail.com: joined

17h:33m:16s; Oct 26,2022

auraputri****@gmail.com: joined

17h:33m:17s; Oct 26,2022

Ntan79****@gmail.com: joined

17h:33m:17s; Oct 26,2022

abbesay****@gmail.com: joined

17h:33m:17s; Oct 26,2022

phuonguyen****@gmail.com: joined

17h:33m:17s; Oct 26,2022

quynhty****@gmail.com: joined

17h:33m:17s; Oct 26,2022

buin9****@gmail.com: joined

17h:33m:19s; Oct 26,2022

dthu****@gmail.com: joined

17h:33m:19s; Oct 26,2022

dr.pak.i****@gmail.com: joined

17h:33m:22s; Oct 26,2022

dalitsombu****@gmail.com: joined

17h:33m:55s; Oct 26,2022

auraputri****@gmail.com: joined

17h:33m:55s; Oct 26,2022

Ntan79****@gmail.com: joined

17h:33m:55s; Oct 26,2022

abbesay****@gmail.com: joined

17h:33m:55s; Oct 26,2022

phuonguyen****@gmail.com: joined

17h:33m:55s; Oct 26,2022

quynhty****@gmail.com: joined

17h:33m:55s; Oct 26,2022

minhyen****@gmail.com: joined

17h:33m:56s; Oct 26,2022

buin9****@gmail.com: joined

17h:33m:56s; Oct 26,2022

thanhanh****@gmail.com: joined

17h:33m:56s; Oct 26,2022

dr.pak.i****@gmail.com: joined

17h:33m:56s; Oct 26,2022

dthu****@gmail.com: joined

17h:34m:01s; Oct 26,2022

auraputri****@gmail.com:

17h:34m:15s; Oct 26,2022

Ntan79****@gmail.com: joined

17h:34m:15s; Oct 26,2022

buin9****@gmail.com: joined

17h:34m:16s; Oct 26,2022

auraputri****@gmail.com: joined

17h:34m:16s; Oct 26,2022

quynhty****@gmail.com: joined

17h:34m:16s; Oct 26,2022

abbesay****@gmail.com: joined

17h:34m:16s; Oct 26,2022

phuonguyen****@gmail.com: joined

17h:34m:16s; Oct 26,2022

minhyen****@gmail.com: joined

17h:34m:18s; Oct 26,2022

dr.pak.i****@gmail.com: joined

17h:34m:29s; Oct 26,2022

dalitsombu****@gmail.com: joined

17h:34m:29s; Oct 26,2022

dalitsombu****@gmail.com: joined

17h:34m:34s; Oct 26,2022

dthu****@gmail.com: joined

17h:34m:38s; Oct 26,2022

thanhanh****@gmail.com: joined

17h:34m:46s; Oct 26,2022

thanhanh****@gmail.com: joined

17h:34m:46s; Oct 26,2022

abbesay****@gmail.com: joined

17h:34m:46s; Oct 26,2022

dthu****@gmail.com: joined

17h:34m:46s; Oct 26,2022

Ntan79****@gmail.com: joined

17h:34m:46s; Oct 26,2022

quynhty****@gmail.com: joined

17h:34m:47s; Oct 26,2022

minhyen****@gmail.com: joined

17h:34m:47s; Oct 26,2022

phuonguyen****@gmail.com: joined

17h:34m:47s; Oct 26,2022

buin9****@gmail.com: joined

17h:34m:47s; Oct 26,2022

auraputri****@gmail.com: joined

17h:34m:48s; Oct 26,2022

dr.pak.i****@gmail.com: joined

17h:34m:49s; Oct 26,2022

dalitsombu****@gmail.com: joined

17h:35m:16s; Oct 26,2022

buin9****@gmail.com: joined

17h:35m:16s; Oct 26,2022

lan1212****@gmail.com: joined

17h:35m:16s; Oct 26,2022

minhyen****@gmail.com: joined

17h:35m:16s; Oct 26,2022

Ntan79****@gmail.com: joined

17h:35m:16s; Oct 26,2022

abbesay****@gmail.com: joined

17h:35m:16s; Oct 26,2022

phuonguyen****@gmail.com: joined

17h:35m:17s; Oct 26,2022

quynhty****@gmail.com: joined

17h:35m:17s; Oct 26,2022

thanhanh****@gmail.com: joined

17h:35m:18s; Oct 26,2022

dalitsombu****@gmail.com: joined

17h:35m:18s; Oct 26,2022

dthu****@gmail.com: joined

17h:35m:18s; Oct 26,2022

auraputri****@gmail.com: joined

17h:35m:18s; Oct 26,2022

dr.pak.i****@gmail.com: joined

17h:36m:13s; Oct 26,2022

quynhty****@gmail.com: joined

17h:36m:14s; Oct 26,2022

lan1212****@gmail.com: joined

17h:36m:14s; Oct 26,2022

abbesay****@gmail.com: joined

17h:36m:14s; Oct 26,2022

Ntan79****@gmail.com: joined

17h:36m:14s; Oct 26,2022

phuonguyen****@gmail.com: joined

17h:36m:14s; Oct 26,2022

minhyen****@gmail.com: joined

17h:36m:15s; Oct 26,2022

dthu****@gmail.com: joined

17h:36m:15s; Oct 26,2022

90686****@qq.com: joined

17h:36m:16s; Oct 26,2022

dr.pak.i****@gmail.com: joined

17h:36m:18s; Oct 26,2022

dalitsombu****@gmail.com: joined

17h:37m:00s; Oct 26,2022

minhyen****@gmail.com: joined

17h:37m:00s; Oct 26,2022

lan1212****@gmail.com: joined

17h:37m:01s; Oct 26,2022

Ntan79****@gmail.com: joined

17h:37m:01s; Oct 26,2022

abbesay****@gmail.com: joined

17h:37m:01s; Oct 26,2022

quynhty****@gmail.com: joined

17h:37m:01s; Oct 26,2022

chienbac5810****@gmail.com: joined

17h:37m:01s; Oct 26,2022

dalitsombu****@gmail.com: joined

17h:37m:02s; Oct 26,2022

phuonguyen****@gmail.com: joined

17h:37m:15s; Oct 26,2022

dthu****@gmail.com: joined

17h:37m:15s; Oct 26,2022

lan1212****@gmail.com: joined

17h:37m:15s; Oct 26,2022

Ntan79****@gmail.com: joined

17h:37m:15s; Oct 26,2022

chienbac5810****@gmail.com: joined

17h:37m:15s; Oct 26,2022

phuonguyen****@gmail.com: joined

17h:37m:15s; Oct 26,2022

quynhty****@gmail.com: joined

17h:37m:15s; Oct 26,2022

dalitsombu****@gmail.com: joined

17h:37m:15s; Oct 26,2022

wushihuaix****@gmail.com: joined

17h:37m:16s; Oct 26,2022

abbesay****@gmail.com: joined

17h:37m:16s; Oct 26,2022

dthu****@gmail.com: joined

17h:37m:16s; Oct 26,2022

minhyen****@gmail.com: joined

17h:37m:33s; Oct 26,2022

tranlinha****@gmail.com: joined

17h:37m:34s; Oct 26,2022

lan1212****@gmail.com: joined

17h:37m:34s; Oct 26,2022

abbesay****@gmail.com: joined

17h:37m:34s; Oct 26,2022

chienbac5810****@gmail.com: joined

17h:37m:34s; Oct 26,2022

Ntan79****@gmail.com: joined

17h:37m:34s; Oct 26,2022

quynhty****@gmail.com: joined

17h:37m:34s; Oct 26,2022

wushihuaix****@gmail.com: joined

17h:37m:34s; Oct 26,2022

phuonguyen****@gmail.com: joined

17h:37m:34s; Oct 26,2022

minhyen****@gmail.com: joined

17h:37m:36s; Oct 26,2022

dthu****@gmail.com: joined

17h:37m:39s; Oct 26,2022

lan1212****@gmail.com: joined

17h:37m:39s; Oct 26,2022

phuonguyen****@gmail.com: joined

17h:37m:39s; Oct 26,2022

tranlinha****@gmail.com: joined

17h:37m:39s; Oct 26,2022

quynhty****@gmail.com: joined

17h:37m:39s; Oct 26,2022

wushihuaix****@gmail.com: joined

17h:37m:39s; Oct 26,2022

dthu****@gmail.com: joined

17h:37m:39s; Oct 26,2022

chienbac5810****@gmail.com: joined

17h:37m:39s; Oct 26,2022

Ntan79****@gmail.com: joined

17h:37m:39s; Oct 26,2022

minhyen****@gmail.com: joined

17h:37m:39s; Oct 26,2022

abbesay****@gmail.com: joined

17h:37m:40s; Oct 26,2022

lan1212****@gmail.com: joined

17h:37m:40s; Oct 26,2022

Ntan79****@gmail.com: joined

17h:37m:40s; Oct 26,2022

abbesay****@gmail.com: joined

17h:37m:40s; Oct 26,2022

tranlinha****@gmail.com: joined

17h:37m:40s; Oct 26,2022

phuonguyen****@gmail.com: joined

17h:37m:40s; Oct 26,2022

quynhty****@gmail.com: joined

17h:37m:40s; Oct 26,2022

wushihuaix****@gmail.com: joined

17h:37m:40s; Oct 26,2022

chienbac5810****@gmail.com: joined

17h:37m:40s; Oct 26,2022

dthu****@gmail.com: joined

17h:37m:40s; Oct 26,2022

mihigoberti****@gmail.com: joined

17h:37m:41s; Oct 26,2022

minhyen****@gmail.com: joined

17h:37m:41s; Oct 26,2022

dalitsombu****@gmail.com: joined

17h:37m:41s; Oct 26,2022

dalitsombu****@gmail.com: joined

17h:37m:41s; Oct 26,2022

dalitsombu****@gmail.com: joined

17h:37m:45s; Oct 26,2022

thuongthuongtran****@gmail.com: joined

17h:37m:45s; Oct 26,2022

thuongthuongtran****@gmail.com: joined

17h:38m:13s; Oct 26,2022

ancab****@gmail.com: joined

17h:38m:13s; Oct 26,2022

abbesay****@gmail.com: joined

17h:38m:13s; Oct 26,2022

lan1212****@gmail.com: joined

17h:38m:13s; Oct 26,2022

quynhty****@gmail.com: joined

17h:38m:13s; Oct 26,2022

wushihuaix****@gmail.com: joined

17h:38m:13s; Oct 26,2022

minhyen****@gmail.com: joined

17h:38m:13s; Oct 26,2022

chienbac5810****@gmail.com: joined

17h:38m:13s; Oct 26,2022

Ntan79****@gmail.com: joined

17h:38m:14s; Oct 26,2022

dalitsombu****@gmail.com: joined

17h:38m:14s; Oct 26,2022

dthu****@gmail.com: joined

17h:38m:15s; Oct 26,2022

phuonguyen****@gmail.com: joined

17h:38m:19s; Oct 26,2022

abbesay****@gmail.com: is there food chosen for Muslim students?

17h:38m:23s; Oct 26,2022

abbesay****@gmail.com: joined

17h:38m:23s; Oct 26,2022

lan1212****@gmail.com: joined

17h:38m:23s; Oct 26,2022

ancab****@gmail.com: joined

17h:38m:23s; Oct 26,2022

phuonguyen****@gmail.com: joined

17h:38m:23s; Oct 26,2022

quynhty****@gmail.com: joined

17h:38m:23s; Oct 26,2022

minhyen****@gmail.com: joined

17h:38m:23s; Oct 26,2022

thuongthuongtran****@gmail.com: joined

17h:38m:23s; Oct 26,2022

wushihuaix****@gmail.com: joined

17h:38m:23s; Oct 26,2022

Ntan79****@gmail.com: joined

17h:38m:23s; Oct 26,2022

chienbac5810****@gmail.com: joined

17h:38m:23s; Oct 26,2022

dthu****@gmail.com: joined

17h:38m:25s; Oct 26,2022

dalitsombu****@gmail.com: joined

17h:38m:38s; Oct 26,2022

Ntan79****@gmail.com: joined

17h:38m:38s; Oct 26,2022

phuonguyen****@gmail.com: joined

17h:38m:38s; Oct 26,2022

ancab****@gmail.com: joined

17h:38m:38s; Oct 26,2022

lan1212****@gmail.com: joined

17h:38m:38s; Oct 26,2022

minhyen****@gmail.com: joined

17h:38m:38s; Oct 26,2022

chienbac5810****@gmail.com: joined

17h:38m:38s; Oct 26,2022

quynhty****@gmail.com: joined

17h:38m:38s; Oct 26,2022

wushihuaix****@gmail.com: joined

17h:38m:38s; Oct 26,2022

abbesay****@gmail.com: joined

17h:38m:38s; Oct 26,2022

dthu****@gmail.com: joined

17h:38m:38s; Oct 26,2022

duongli****@gmail.com: joined

17h:38m:54s; Oct 26,2022

chienbac5810****@gmail.com: joined

17h:38m:54s; Oct 26,2022

duongli****@gmail.com: joined

17h:38m:55s; Oct 26,2022

abbesay****@gmail.com: joined

17h:38m:55s; Oct 26,2022

lan1212****@gmail.com: joined

17h:38m:55s; Oct 26,2022

wushihuaix****@gmail.com: joined

17h:38m:55s; Oct 26,2022

quynhty****@gmail.com: joined

17h:38m:55s; Oct 26,2022

phuonguyen****@gmail.com: joined

17h:38m:55s; Oct 26,2022

ancab****@gmail.com: joined

17h:38m:55s; Oct 26,2022

minhyen****@gmail.com: joined

17h:38m:55s; Oct 26,2022

Ntan79****@gmail.com: joined

17h:38m:57s; Oct 26,2022

dthu****@gmail.com: joined

17h:38m:58s; Oct 26,2022

lan1212****@gmail.com: joined

17h:38m:58s; Oct 26,2022

ancab****@gmail.com: joined

17h:38m:58s; Oct 26,2022

minhyen****@gmail.com: joined

17h:38m:58s; Oct 26,2022

Ntan79****@gmail.com: joined

17h:38m:58s; Oct 26,2022

wushihuaix****@gmail.com: joined

17h:38m:58s; Oct 26,2022

quynhty****@gmail.com: joined

17h:38m:58s; Oct 26,2022

phuonguyen****@gmail.com: joined

17h:38m:58s; Oct 26,2022

duongli****@gmail.com: joined

17h:38m:59s; Oct 26,2022

laiha****@gmail.com: joined

17h:38m:59s; Oct 26,2022

chienbac5810****@gmail.com: joined

17h:38m:59s; Oct 26,2022

dthu****@gmail.com: joined

17h:38m:59s; Oct 26,2022

abbesay****@gmail.com: joined

17h:39m:22s; Oct 26,2022

ancab****@gmail.com: joined

17h:39m:22s; Oct 26,2022

wushihuaix****@gmail.com: joined

17h:39m:22s; Oct 26,2022

abbesay****@gmail.com: joined

17h:39m:22s; Oct 26,2022

chienbac5810****@gmail.com: joined

17h:39m:22s; Oct 26,2022

lehuunghia.17****@gmail.com: joined

17h:39m:22s; Oct 26,2022

Ntan79****@gmail.com: joined

17h:39m:22s; Oct 26,2022

quynhty****@gmail.com: joined

17h:39m:22s; Oct 26,2022

duongli****@gmail.com: joined

17h:39m:22s; Oct 26,2022

lan1212****@gmail.com: joined

17h:39m:22s; Oct 26,2022

laiha****@gmail.com: joined

17h:39m:23s; Oct 26,2022

minhyen****@gmail.com: joined

17h:39m:23s; Oct 26,2022

phuonguyen****@gmail.com: joined

17h:39m:24s; Oct 26,2022

dthu****@gmail.com: joined

17h:39m:43s; Oct 26,2022

lehuunghia.17****@gmail.com: joined

17h:39m:44s; Oct 26,2022

duongli****@gmail.com: joined

17h:39m:44s; Oct 26,2022

lan1212****@gmail.com: joined

17h:39m:44s; Oct 26,2022

abbesay****@gmail.com: joined

17h:39m:44s; Oct 26,2022

Ntan79****@gmail.com: joined

17h:39m:44s; Oct 26,2022

chienbac5810****@gmail.com: joined

17h:39m:44s; Oct 26,2022

quynhty****@gmail.com: joined

17h:39m:44s; Oct 26,2022

laiha****@gmail.com: joined

17h:39m:44s; Oct 26,2022

phuonguyen****@gmail.com: joined

17h:39m:44s; Oct 26,2022

minhyen****@gmail.com: joined

17h:39m:44s; Oct 26,2022

wushihuaix****@gmail.com: joined

17h:39m:44s; Oct 26,2022

Mostaphaoufqi****@gmail.com: joined

17h:39m:44s; Oct 26,2022

dthu****@gmail.com: joined

17h:40m:01s; Oct 26,2022

laiha****@gmail.com: joined

17h:40m:01s; Oct 26,2022

Opelfel****@gmail.com: joined

17h:40m:01s; Oct 26,2022

abbesay****@gmail.com: joined

17h:40m:01s; Oct 26,2022

chienbac5810****@gmail.com: joined

17h:40m:02s; Oct 26,2022

quynhty****@gmail.com: joined

17h:40m:02s; Oct 26,2022

lan1212****@gmail.com: joined

17h:40m:02s; Oct 26,2022

wushihuaix****@gmail.com: joined

17h:40m:02s; Oct 26,2022

lehuunghia.17****@gmail.com: joined

17h:40m:02s; Oct 26,2022

phuonguyen****@gmail.com: joined

17h:40m:02s; Oct 26,2022

minhyen****@gmail.com: joined

17h:40m:02s; Oct 26,2022

duongli****@gmail.com: joined

17h:40m:02s; Oct 26,2022

Ntan79****@gmail.com: joined

17h:40m:02s; Oct 26,2022

dthu****@gmail.com: joined

17h:40m:13s; Oct 26,2022

minhyen****@gmail.com: joined

17h:40m:13s; Oct 26,2022

phuonguyen****@gmail.com: joined

17h:40m:13s; Oct 26,2022

lan1212****@gmail.com: joined

17h:40m:13s; Oct 26,2022

lehuunghia.17****@gmail.com: joined

17h:40m:13s; Oct 26,2022

quynhty****@gmail.com: joined

17h:40m:13s; Oct 26,2022

laiha****@gmail.com: joined

17h:40m:13s; Oct 26,2022

duongli****@gmail.com: joined

17h:40m:13s; Oct 26,2022

thaovan2****@gmail.com: joined

17h:40m:13s; Oct 26,2022

dthu****@gmail.com: joined

17h:40m:13s; Oct 26,2022

wushihuaix****@gmail.com: joined

17h:40m:13s; Oct 26,2022

Opelfel****@gmail.com: joined

17h:40m:13s; Oct 26,2022

abbesay****@gmail.com: joined

17h:40m:14s; Oct 26,2022

Ntan79****@gmail.com: joined

17h:40m:39s; Oct 26,2022

lan1212****@gmail.com: joined

17h:40m:39s; Oct 26,2022

lehuunghia.17****@gmail.com: joined

17h:40m:39s; Oct 26,2022

Ntan79****@gmail.com: joined

17h:40m:39s; Oct 26,2022

quynhty****@gmail.com: joined

17h:40m:39s; Oct 26,2022

wushihuaix****@gmail.com: joined

17h:40m:39s; Oct 26,2022

nguyenthao315****@gmail.com: joined

17h:40m:39s; Oct 26,2022

phuonguyen****@gmail.com: joined

17h:40m:39s; Oct 26,2022

duongli****@gmail.com: joined

17h:40m:39s; Oct 26,2022

minhyen****@gmail.com: joined

17h:40m:39s; Oct 26,2022

laiha****@gmail.com: joined

17h:40m:39s; Oct 26,2022

dthu****@gmail.com: joined

17h:40m:40s; Oct 26,2022

Opelfel****@gmail.com: joined

17h:40m:40s; Oct 26,2022

lan1212****@gmail.com: joined

17h:40m:40s; Oct 26,2022

nguyenthao315****@gmail.com: joined

17h:40m:40s; Oct 26,2022

minhyen****@gmail.com: joined

17h:40m:40s; Oct 26,2022

quynhty****@gmail.com: joined

17h:40m:40s; Oct 26,2022

phuonguyen****@gmail.com: joined

17h:40m:40s; Oct 26,2022

lehuunghia.17****@gmail.com: joined

17h:40m:41s; Oct 26,2022

laiha****@gmail.com: joined

17h:40m:41s; Oct 26,2022

dthu****@gmail.com: joined

17h:40m:41s; Oct 26,2022

Opelfel****@gmail.com: joined

17h:40m:41s; Oct 26,2022

Ntan79****@gmail.com: joined

17h:40m:41s; Oct 26,2022

duongli****@gmail.com: joined

17h:40m:41s; Oct 26,2022

wushihuaix****@gmail.com: joined

17h:40m:42s; Oct 26,2022

abbesay****@gmail.com: joined

17h:40m:42s; Oct 26,2022

abbesay****@gmail.com: joined

17h:40m:49s; Oct 26,2022

lan1212****@gmail.com: joined

17h:40m:49s; Oct 26,2022

quynhty****@gmail.com: joined

17h:40m:49s; Oct 26,2022

minhyen****@gmail.com: joined

17h:40m:49s; Oct 26,2022

lehuunghia.17****@gmail.com: joined

17h:40m:49s; Oct 26,2022

wushihuaix****@gmail.com: joined

17h:40m:49s; Oct 26,2022

Ntan79****@gmail.com: joined

17h:40m:50s; Oct 26,2022

duongli****@gmail.com: joined

17h:40m:50s; Oct 26,2022

laiha****@gmail.com: joined

17h:40m:50s; Oct 26,2022

dthu****@gmail.com: joined

17h:40m:50s; Oct 26,2022

phuonguyen****@gmail.com: joined

17h:40m:51s; Oct 26,2022

lan1212****@gmail.com: joined

17h:40m:51s; Oct 26,2022

Ntan79****@gmail.com: joined

17h:40m:51s; Oct 26,2022

thao8****@st.vimaru.edu.vn: joined

17h:40m:51s; Oct 26,2022

minhyen****@gmail.com: joined

17h:40m:51s; Oct 26,2022

quynhty****@gmail.com: joined

17h:40m:51s; Oct 26,2022

lehuunghia.17****@gmail.com: joined

17h:40m:51s; Oct 26,2022

laiha****@gmail.com: joined

17h:40m:51s; Oct 26,2022

wushihuaix****@gmail.com: joined

17h:40m:51s; Oct 26,2022

phuonguyen****@gmail.com: joined

17h:40m:51s; Oct 26,2022

dthu****@gmail.com: joined

17h:40m:51s; Oct 26,2022

duongli****@gmail.com: joined

17h:40m:51s; Oct 26,2022

abbesay****@gmail.com: joined

17h:40m:52s; Oct 26,2022

abbesay****@gmail.com: joined

17h:40m:54s; Oct 26,2022

nguyenphanmytrinh****@gmail.com: joined

17h:40m:54s; Oct 26,2022

nguyenphanmytrinh****@gmail.com: joined

17h:41m:13s; Oct 26,2022

lehuunghia.17****@gmail.com: joined

17h:41m:13s; Oct 26,2022

quynhty****@gmail.com: joined

17h:41m:13s; Oct 26,2022

wushihuaix****@gmail.com: joined

17h:41m:13s; Oct 26,2022

lan1212****@gmail.com: joined

17h:41m:13s; Oct 26,2022

phuonguyen****@gmail.com: joined

17h:41m:13s; Oct 26,2022

laiha****@gmail.com: joined

17h:41m:13s; Oct 26,2022

minhyen****@gmail.com: joined

17h:41m:14s; Oct 26,2022

nguyenphanmytrinh****@gmail.com: joined

17h:41m:14s; Oct 26,2022

duongli****@gmail.com: joined

17h:41m:14s; Oct 26,2022

thao8****@st.vimaru.edu.vn: joined

17h:41m:14s; Oct 26,2022

Ntan79****@gmail.com: joined

17h:41m:14s; Oct 26,2022

alaecherra****@gmail.com: joined

17h:41m:16s; Oct 26,2022

shebilanic****@gmail.com: joined

17h:41m:17s; Oct 26,2022

dthu****@gmail.com: joined

17h:41m:33s; Oct 26,2022

lan1212****@gmail.com: joined

17h:41m:33s; Oct 26,2022

Ntan79****@gmail.com: joined

17h:41m:33s; Oct 26,2022

quynhty****@gmail.com: joined

17h:41m:33s; Oct 26,2022

thao8****@st.vimaru.edu.vn: joined

17h:41m:34s; Oct 26,2022

minhyen****@gmail.com: joined

17h:41m:35s; Oct 26,2022

shebilanic****@gmail.com: joined

17h:41m:48s; Oct 26,2022

shebilanic****@gmail.com:

17h:41m:56s; Oct 26,2022

shebilanic****@gmail.com:

17h:42m:58s; Oct 26,2022

shebilanic****@gmail.com: I would like to join your university

16h:58m:56s; Oct 26,2022

dr.pak.i****@gmail.com: joined

17h:00m:14s; Oct 26,2022

Ntan79****@gmail.com: joined

17h:00m:14s; Oct 26,2022

dr.pak.i****@gmail.com: joined

17h:01m:52s; Oct 26,2022

damthiphuonguyen2004****@gmail.com: joined

16h:58m:56s; Oct 26,2022

dr.pak.i****@gmail.com: joined

17h:01m:53s; Oct 26,2022

dr.pak.i****@gmail.com: joined

17h:00m:14s; Oct 26,2022

Ntan79****@gmail.com: joined

17h:02m:41s; Oct 26,2022

quynhty****@gmail.com: joined

17h:00m:14s; Oct 26,2022

dr.pak.i****@gmail.com: joined

17h:02m:41s; Oct 26,2022

damthiphuonguyen2004****@gmail.com: joined

17h:01m:52s; Oct 26,2022

damthiphuonguyen2004****@gmail.com: joined

17h:02m:41s; Oct 26,2022

dr.pak.i****@gmail.com: joined

17h:01m:53s; Oct 26,2022

dr.pak.i****@gmail.com: joined

17h:06m:12s; Oct 26,2022

quynhty****@gmail.com: joined

17h:02m:41s; Oct 26,2022

quynhty****@gmail.com: joined

17h:06m:12s; Oct 26,2022

damthiphuonguyen2004****@gmail.com: joined

17h:02m:41s; Oct 26,2022

damthiphuonguyen2004****@gmail.com: joined

17h:06m:13s; Oct 26,2022

dr.pak.i****@gmail.com: joined

17h:02m:41s; Oct 26,2022

dr.pak.i****@gmail.com: joined

17h:06m:41s; Oct 26,2022

damthiphuonguyen2004****@gmail.com: joined

17h:06m:12s; Oct 26,2022

quynhty****@gmail.com: joined

17h:06m:12s; Oct 26,2022

damthiphuonguyen2004****@gmail.com: joined

17h:06m:13s; Oct 26,2022

dr.pak.i****@gmail.com: joined

17h:06m:41s; Oct 26,2022

damthiphuonguyen2004****@gmail.com: joined

17h:06m:41s; Oct 26,2022

Ntan79****@gmail.com: joined

17h:06m:41s; Oct 26,2022

quynhty****@gmail.com: joined

17h:06m:41s; Oct 26,2022

dr.pak.i****@gmail.com: joined

17h:07m:28s; Oct 26,2022

vuquynhanhpeach****@gmail.com: joined

17h:06m:41s; Oct 26,2022

Ntan79****@gmail.com: joined

17h:07m:28s; Oct 26,2022

quynhty****@gmail.com: joined

17h:06m:41s; Oct 26,2022

quynhty****@gmail.com: joined

17h:07m:28s; Oct 26,2022

dr.pak.i****@gmail.com: joined

17h:06m:41s; Oct 26,2022

dr.pak.i****@gmail.com: joined

17h:07m:29s; Oct 26,2022

Ntan79****@gmail.com: joined

17h:07m:28s; Oct 26,2022

vuquynhanhpeach****@gmail.com: joined

17h:09m:28s; Oct 26,2022

Ntan79****@gmail.com: joined

17h:07m:28s; Oct 26,2022

quynhty****@gmail.com: joined

17h:09m:28s; Oct 26,2022

quynhty****@gmail.com: joined

17h:07m:28s; Oct 26,2022

dr.pak.i****@gmail.com: joined

17h:09m:29s; Oct 26,2022

dr.pak.i****@gmail.com: joined

17h:07m:29s; Oct 26,2022

Ntan79****@gmail.com: joined

17h:09m:30s; Oct 26,2022

vuquynhanhpeach****@gmail.com: joined

17h:09m:28s; Oct 26,2022

Ntan79****@gmail.com: joined

17h:09m:33s; Oct 26,2022

quynhty****@gmail.com: joined

17h:09m:28s; Oct 26,2022

quynhty****@gmail.com: joined

17h:09m:33s; Oct 26,2022

vuquynhanhpeach****@gmail.com: joined

17h:09m:29s; Oct 26,2022

dr.pak.i****@gmail.com: joined

17h:09m:33s; Oct 26,2022

dr.pak.i****@gmail.com: joined

17h:09m:30s; Oct 26,2022

vuquynhanhpeach****@gmail.com: joined

17h:09m:33s; Oct 26,2022

Ntan79****@gmail.com: joined

17h:09m:33s; Oct 26,2022

quynhty****@gmail.com: joined

17h:09m:34s; Oct 26,2022

lyphuong****@gmail.com: joined

17h:09m:33s; Oct 26,2022

vuquynhanhpeach****@gmail.com: joined

17h:10m:22s; Oct 26,2022

lyphuong****@gmail.com: joined

17h:09m:33s; Oct 26,2022

dr.pak.i****@gmail.com: joined

17h:09m:33s; Oct 26,2022

Ntan79****@gmail.com: joined

17h:09m:34s; Oct 26,2022

lyphuong****@gmail.com: joined

17h:10m:22s; Oct 26,2022

lyphuong****@gmail.com: joined

17h:10m:22s; Oct 26,2022

quynhty****@gmail.com: joined

17h:10m:23s; Oct 26,2022

Ntan79****@gmail.com: joined

17h:10m:23s; Oct 26,2022

dr.pak.i****@gmail.com: joined

17h:10m:24s; Oct 26,2022

vuquynhanhpeach****@gmail.com: joined

17h:10m:22s; Oct 26,2022

quynhty****@gmail.com: joined

17h:10m:23s; Oct 26,2022

Ntan79****@gmail.com: joined

17h:10m:23s; Oct 26,2022

dr.pak.i****@gmail.com: joined

17h:10m:24s; Oct 26,2022

vuquynhanhpeach****@gmail.com: joined

17h:11m:25s; Oct 26,2022

Ntan79****@gmail.com: joined

17h:11m:26s; Oct 26,2022

quynhty****@gmail.com: joined

17h:11m:26s; Oct 26,2022

dr.pak.i****@gmail.com: joined

17h:11m:25s; Oct 26,2022

Ntan79****@gmail.com: joined

17h:11m:26s; Oct 26,2022

Ntan79****@gmail.com: joined

17h:11m:26s; Oct 26,2022

quynhty****@gmail.com: joined

17h:11m:26s; Oct 26,2022

dr.pak.i****@gmail.com: joined

17h:11m:26s; Oct 26,2022

Ntan79****@gmail.com: joined

17h:14m:48s; Oct 26,2022

zakimedan****@gmail.com: joined

17h:14m:48s; Oct 26,2022

zakimedan****@gmail.com: joined

17h:14m:48s; Oct 26,2022

Ntan79****@gmail.com: joined

17h:14m:48s; Oct 26,2022

quynhty****@gmail.com: joined

17h:14m:52s; Oct 26,2022

dr.pak.i****@gmail.com: joined

17h:14m:48s; Oct 26,2022

Ntan79****@gmail.com: joined

17h:15m:41s; Oct 26,2022

qiufang****@gmail.com: joined

17h:14m:48s; Oct 26,2022

quynhty****@gmail.com: joined

17h:15m:42s; Oct 26,2022

Ntan79****@gmail.com: joined

17h:14m:52s; Oct 26,2022

dr.pak.i****@gmail.com: joined

17h:15m:42s; Oct 26,2022

quynhty****@gmail.com: joined

17h:15m:41s; Oct 26,2022

qiufang****@gmail.com: joined

17h:15m:46s; Oct 26,2022

dr.pak.i****@gmail.com: joined

17h:23m:08s; Oct 26,2022

Ntan79****@gmail.com: joined

17h:23m:08s; Oct 26,2022

quynhty****@gmail.com: joined

17h:23m:08s; Oct 26,2022

hoangdungdh****@gmail.com: joined

17h:15m:42s; Oct 26,2022

Ntan79****@gmail.com: joined

17h:23m:10s; Oct 26,2022

Ntan79****@gmail.com: joined

17h:15m:42s; Oct 26,2022

quynhty****@gmail.com: joined

17h:23m:10s; Oct 26,2022

hoangdungdh****@gmail.com: joined

17h:15m:46s; Oct 26,2022

dr.pak.i****@gmail.com: joined

17h:23m:10s; Oct 26,2022

quynhty****@gmail.com: joined

17h:23m:08s; Oct 26,2022

Ntan79****@gmail.com: joined

17h:23m:11s; Oct 26,2022

dr.pak.i****@gmail.com: joined

17h:23m:08s; Oct 26,2022

quynhty****@gmail.com: joined

17h:24m:48s; Oct 26,2022

Ntan79****@gmail.com: joined

17h:23m:08s; Oct 26,2022

hoangdungdh****@gmail.com: joined

17h:24m:49s; Oct 26,2022

dr.pak.i****@gmail.com: joined

17h:23m:10s; Oct 26,2022

Ntan79****@gmail.com: joined

17h:24m:49s; Oct 26,2022

dr.pak.i****@gmail.com: joined

17h:23m:10s; Oct 26,2022

hoangdungdh****@gmail.com: joined

17h:24m:49s; Oct 26,2022

quynhty****@gmail.com: joined

17h:23m:10s; Oct 26,2022

quynhty****@gmail.com: joined

17h:25m:37s; Oct 26,2022

tranhu****@gmail.com: joined

17h:23m:11s; Oct 26,2022

dr.pak.i****@gmail.com: joined

17h:25m:37s; Oct 26,2022

Ntan79****@gmail.com: joined

17h:24m:48s; Oct 26,2022

Ntan79****@gmail.com: joined

17h:25m:37s; Oct 26,2022

quynhty****@gmail.com: joined

17h:24m:49s; Oct 26,2022

dr.pak.i****@gmail.com: joined

17h:25m:39s; Oct 26,2022

dr.pak.i****@gmail.com: joined

17h:24m:49s; Oct 26,2022

dr.pak.i****@gmail.com: joined

17h:25m:39s; Oct 26,2022

dr.pak.i****@gmail.com: joined

17h:24m:49s; Oct 26,2022

quynhty****@gmail.com: joined

17h:25m:43s; Oct 26,2022

Ntan79****@gmail.com: joined

17h:25m:37s; Oct 26,2022

tranhu****@gmail.com: joined

17h:25m:43s; Oct 26,2022

hoangdungdh****@gmail.com: joined

17h:25m:43s; Oct 26,2022

quynhty****@gmail.com: joined

17h:25m:43s; Oct 26,2022

dr.pak.i****@gmail.com: joined

17h:25m:44s; Oct 26,2022

dr.pak.i****@gmail.com: joined

17h:26m:10s; Oct 26,2022

quynhty****@gmail.com: joined

17h:25m:37s; Oct 26,2022

Ntan79****@gmail.com: joined

17h:26m:10s; Oct 26,2022

dr.pak.i****@gmail.com: joined

17h:25m:37s; Oct 26,2022

quynhty****@gmail.com: joined

17h:26m:10s; Oct 26,2022

auraputri****@gmail.com: joined

17h:25m:39s; Oct 26,2022

dr.pak.i****@gmail.com: joined

17h:26m:10s; Oct 26,2022

Ntan79****@gmail.com: joined

17h:25m:39s; Oct 26,2022

dr.pak.i****@gmail.com: joined

17h:26m:10s; Oct 26,2022

hoangdungdh****@gmail.com: joined

17h:25m:43s; Oct 26,2022

Ntan79****@gmail.com: joined

17h:26m:14s; Oct 26,2022

dr.pak.i****@gmail.com: joined

17h:25m:43s; Oct 26,2022

hoangdungdh****@gmail.com: joined

17h:26m:55s; Oct 26,2022

354716****@qq.com: joined

17h:25m:43s; Oct 26,2022

quynhty****@gmail.com: joined

17h:26m:55s; Oct 26,2022

dr.pak.i****@gmail.com: joined

17h:25m:43s; Oct 26,2022

dr.pak.i****@gmail.com: joined

17h:26m:55s; Oct 26,2022

quynhty****@gmail.com: joined

17h:25m:44s; Oct 26,2022

dr.pak.i****@gmail.com: joined

17h:26m:55s; Oct 26,2022

dr.pak.i****@gmail.com: joined

17h:26m:10s; Oct 26,2022

quynhty****@gmail.com: joined

17h:26m:55s; Oct 26,2022

Ntan79****@gmail.com: joined

17h:26m:10s; Oct 26,2022

dr.pak.i****@gmail.com: joined

17h:26m:56s; Oct 26,2022

auraputri****@gmail.com: joined

17h:26m:10s; Oct 26,2022

auraputri****@gmail.com: joined

17h:27m:03s; Oct 26,2022

hoangdungdh****@gmail.com: joined

17h:26m:10s; Oct 26,2022

Ntan79****@gmail.com: joined

17h:29m:01s; Oct 26,2022

hamzalami2****@gmail.com: joined

17h:26m:10s; Oct 26,2022

hoangdungdh****@gmail.com: joined

17h:29m:02s; Oct 26,2022

Ntan79****@gmail.com: joined

17h:26m:14s; Oct 26,2022

dr.pak.i****@gmail.com: joined

17h:29m:02s; Oct 26,2022

quynhty****@gmail.com: joined

17h:26m:55s; Oct 26,2022

354716****@qq.com: joined

17h:29m:02s; Oct 26,2022

354716****@qq.com: joined

17h:26m:55s; Oct 26,2022

dr.pak.i****@gmail.com: joined

17h:29m:02s; Oct 26,2022

dr.pak.i****@gmail.com: joined

17h:26m:55s; Oct 26,2022

quynhty****@gmail.com: joined

17h:29m:05s; Oct 26,2022

rimez****@gmail.com: joined

17h:26m:55s; Oct 26,2022

dr.pak.i****@gmail.com: joined

17h:29m:05s; Oct 26,2022

Ntan79****@gmail.com: joined

17h:26m:55s; Oct 26,2022

Ntan79****@gmail.com: joined

17h:29m:05s; Oct 26,2022

quynhty****@gmail.com: joined

17h:26m:56s; Oct 26,2022

auraputri****@gmail.com: joined

17h:29m:05s; Oct 26,2022

hamzalami2****@gmail.com: joined

17h:27m:03s; Oct 26,2022

hoangdungdh****@gmail.com: joined

17h:29m:05s; Oct 26,2022

354716****@qq.com: joined

17h:29m:05s; Oct 26,2022

dr.pak.i****@gmail.com: joined

17h:29m:45s; Oct 26,2022

mihigoberti****@gmail.com: joined

17h:29m:45s; Oct 26,2022

Ntan79****@gmail.com: joined

17h:29m:45s; Oct 26,2022

354716****@qq.com: joined

17h:29m:01s; Oct 26,2022

hamzalami2****@gmail.com: joined

17h:29m:45s; Oct 26,2022

quynhty****@gmail.com: joined

17h:29m:02s; Oct 26,2022

Ntan79****@gmail.com: joined

17h:29m:48s; Oct 26,2022

dr.pak.i****@gmail.com: joined

17h:29m:02s; Oct 26,2022

quynhty****@gmail.com: joined

17h:29m:53s; Oct 26,2022

phuonguyen****@gmail.com: joined

17h:29m:02s; Oct 26,2022

354716****@qq.com: joined

17h:29m:53s; Oct 26,2022

quynhty****@gmail.com: joined

17h:29m:02s; Oct 26,2022

dr.pak.i****@gmail.com: joined

17h:29m:53s; Oct 26,2022

mihigoberti****@gmail.com: joined

17h:29m:05s; Oct 26,2022

rimez****@gmail.com: joined

17h:29m:53s; Oct 26,2022

Ntan79****@gmail.com: joined

17h:29m:54s; Oct 26,2022

dr.pak.i****@gmail.com: joined

17h:29m:56s; Oct 26,2022

354716****@qq.com: joined

17h:30m:01s; Oct 26,2022

phuonguyen****@gmail.com: joined

17h:30m:01s; Oct 26,2022

Ntan79****@gmail.com: joined

17h:29m:05s; Oct 26,2022

Ntan79****@gmail.com: joined

17h:30m:02s; Oct 26,2022

354716****@qq.com: joined

17h:29m:05s; Oct 26,2022

quynhty****@gmail.com: joined

17h:30m:02s; Oct 26,2022

mihigoberti****@gmail.com: joined

17h:29m:05s; Oct 26,2022

hamzalami2****@gmail.com: joined

17h:30m:02s; Oct 26,2022

auraputri****@gmail.com: joined

17h:30m:02s; Oct 26,2022

quynhty****@gmail.com: joined

17h:30m:06s; Oct 26,2022

dr.pak.i****@gmail.com: joined

17h:30m:53s; Oct 26,2022

phuonguyen****@gmail.com: joined

17h:30m:54s; Oct 26,2022

354716****@qq.com: joined

17h:29m:05s; Oct 26,2022

354716****@qq.com: joined

17h:30m:54s; Oct 26,2022

nguyenhailong****@gmail.com: joined

17h:29m:05s; Oct 26,2022

dr.pak.i****@gmail.com: joined

17h:30m:54s; Oct 26,2022

auraputri****@gmail.com: joined

17h:29m:45s; Oct 26,2022

mihigoberti****@gmail.com: joined

17h:30m:54s; Oct 26,2022

mihigoberti****@gmail.com: joined

17h:29m:45s; Oct 26,2022

Ntan79****@gmail.com: joined

17h:30m:54s; Oct 26,2022

Ntan79****@gmail.com: joined

17h:29m:45s; Oct 26,2022

354716****@qq.com: joined

17h:30m:54s; Oct 26,2022

quynhty****@gmail.com: joined

17h:29m:45s; Oct 26,2022

quynhty****@gmail.com: joined

17h:30m:56s; Oct 26,2022

dr.pak.i****@gmail.com: joined

17h:29m:48s; Oct 26,2022

dr.pak.i****@gmail.com: joined

17h:31m:00s; Oct 26,2022

phamthihuong1803****@gmail.com: joined

17h:29m:53s; Oct 26,2022

phuonguyen****@gmail.com: joined

17h:31m:00s; Oct 26,2022

Ntan79****@gmail.com: joined

17h:29m:53s; Oct 26,2022

quynhty****@gmail.com: joined

17h:31m:00s; Oct 26,2022

quynhty****@gmail.com: joined

17h:29m:53s; Oct 26,2022

mihigoberti****@gmail.com: joined

17h:31m:01s; Oct 26,2022

phuonguyen****@gmail.com: joined

17h:29m:53s; Oct 26,2022

Ntan79****@gmail.com: joined

17h:31m:01s; Oct 26,2022

auraputri****@gmail.com: joined

17h:29m:54s; Oct 26,2022

dr.pak.i****@gmail.com: joined

17h:31m:01s; Oct 26,2022

dr.pak.i****@gmail.com: joined

17h:29m:56s; Oct 26,2022

354716****@qq.com: joined

17h:31m:02s; Oct 26,2022

mihigoberti****@gmail.com: joined

17h:30m:01s; Oct 26,2022

phuonguyen****@gmail.com: joined

17h:31m:03s; Oct 26,2022

354716****@qq.com: joined

17h:30m:01s; Oct 26,2022

Ntan79****@gmail.com: joined

17h:31m:03s; Oct 26,2022

abbesay****@gmail.com: joined

17h:30m:02s; Oct 26,2022

354716****@qq.com: joined

17h:31m:03s; Oct 26,2022

Ntan79****@gmail.com: joined

17h:30m:02s; Oct 26,2022

mihigoberti****@gmail.com: joined

17h:31m:03s; Oct 26,2022

phamthihuong1803****@gmail.com: joined

17h:30m:02s; Oct 26,2022

auraputri****@gmail.com: joined

17h:31m:03s; Oct 26,2022

phuonguyen****@gmail.com: joined

17h:30m:02s; Oct 26,2022

quynhty****@gmail.com: joined

17h:31m:03s; Oct 26,2022

354716****@qq.com: joined

17h:30m:06s; Oct 26,2022

dr.pak.i****@gmail.com: joined

17h:31m:03s; Oct 26,2022

quynhty****@gmail.com: joined

17h:30m:53s; Oct 26,2022

phuonguyen****@gmail.com: joined

17h:31m:03s; Oct 26,2022

auraputri****@gmail.com: joined

17h:30m:54s; Oct 26,2022

354716****@qq.com: joined

17h:31m:03s; Oct 26,2022

mihigoberti****@gmail.com: joined

17h:30m:54s; Oct 26,2022

nguyenhailong****@gmail.com: joined

17h:31m:03s; Oct 26,2022

dr.pak.i****@gmail.com: joined

17h:31m:08s; Oct 26,2022

phamthihuong1803****@gmail.com: joined

17h:31m:08s; Oct 26,2022

Ntan79****@gmail.com: joined

17h:31m:08s; Oct 26,2022

mihigoberti****@gmail.com: joined

17h:30m:54s; Oct 26,2022

auraputri****@gmail.com: joined

17h:31m:08s; Oct 26,2022

auraputri****@gmail.com: joined

17h:30m:54s; Oct 26,2022

mihigoberti****@gmail.com: joined

17h:31m:08s; Oct 26,2022

abbesay****@gmail.com: joined

17h:30m:54s; Oct 26,2022

Ntan79****@gmail.com: joined

17h:31m:08s; Oct 26,2022

dangkimchi.****@gmail.com: joined

17h:30m:54s; Oct 26,2022

quynhty****@gmail.com: joined

17h:31m:08s; Oct 26,2022

phuonguyen****@gmail.com: joined

17h:30m:56s; Oct 26,2022

dr.pak.i****@gmail.com: joined

17h:31m:08s; Oct 26,2022

quynhty****@gmail.com: joined

17h:31m:00s; Oct 26,2022

phamthihuong1803****@gmail.com: joined

17h:31m:09s; Oct 26,2022

dr.pak.i****@gmail.com: joined

17h:31m:00s; Oct 26,2022

Ntan79****@gmail.com: joined

17h:31m:09s; Oct 26,2022

354716****@qq.com: joined

17h:31m:00s; Oct 26,2022

quynhty****@gmail.com: joined

17h:31m:21s; Oct 26,2022

phamthihuong1803****@gmail.com: joined

17h:31m:01s; Oct 26,2022

phuonguyen****@gmail.com: joined

17h:31m:21s; Oct 26,2022

Ntan79****@gmail.com: joined

17h:31m:01s; Oct 26,2022

auraputri****@gmail.com: joined

17h:31m:21s; Oct 26,2022

phuonguyen****@gmail.com: joined

17h:31m:01s; Oct 26,2022

dr.pak.i****@gmail.com: joined

17h:31m:21s; Oct 26,2022

auraputri****@gmail.com: joined

17h:31m:02s; Oct 26,2022

mihigoberti****@gmail.com: joined

17h:31m:21s; Oct 26,2022

mihigoberti****@gmail.com: joined

17h:31m:03s; Oct 26,2022

354716****@qq.com: joined

17h:31m:22s; Oct 26,2022

dr.pak.i****@gmail.com: joined

17h:31m:03s; Oct 26,2022

abbesay****@gmail.com: joined

17h:31m:22s; Oct 26,2022

abbesay****@gmail.com: joined

17h:31m:03s; Oct 26,2022

Ntan79****@gmail.com: joined

17h:31m:22s; Oct 26,2022

354716****@qq.com: joined

17h:31m:03s; Oct 26,2022

phamthihuong1803****@gmail.com: joined

17h:31m:22s; Oct 26,2022

quynhty****@gmail.com: joined

17h:31m:03s; Oct 26,2022

phuonguyen****@gmail.com: joined

17h:31m:24s; Oct 26,2022

phamthihuong1803****@gmail.com: joined

17h:31m:03s; Oct 26,2022

354716****@qq.com: joined

17h:31m:24s; Oct 26,2022

Ntan79****@gmail.com: joined

17h:31m:03s; Oct 26,2022

quynhty****@gmail.com: joined

17h:31m:24s; Oct 26,2022

quynhty****@gmail.com: joined

17h:31m:03s; Oct 26,2022

auraputri****@gmail.com: joined

17h:31m:24s; Oct 26,2022

phuonguyen****@gmail.com: joined

17h:31m:03s; Oct 26,2022

mihigoberti****@gmail.com: joined

17h:31m:24s; Oct 26,2022

auraputri****@gmail.com: joined

17h:31m:03s; Oct 26,2022

dr.pak.i****@gmail.com: joined

17h:31m:24s; Oct 26,2022

mihigoberti****@gmail.com: joined

17h:31m:08s; Oct 26,2022

phamthihuong1803****@gmail.com: joined

17h:31m:24s; Oct 26,2022

dr.pak.i****@gmail.com: joined

17h:31m:08s; Oct 26,2022

Ntan79****@gmail.com: joined

17h:31m:24s; Oct 26,2022

abbesay****@gmail.com: joined

17h:31m:08s; Oct 26,2022

mihigoberti****@gmail.com: joined

17h:31m:25s; Oct 26,2022

354716****@qq.com: joined

17h:31m:08s; Oct 26,2022

auraputri****@gmail.com: joined

17h:31m:25s; Oct 26,2022

juli****@gmail.com: joined

17h:31m:08s; Oct 26,2022

abbesay****@gmail.com: joined

17h:31m:26s; Oct 26,2022

phamthihuong1803****@gmail.com: joined

17h:31m:08s; Oct 26,2022

dangkimchi.****@gmail.com: joined

17h:31m:26s; Oct 26,2022

Ntan79****@gmail.com: joined

17h:31m:26s; Oct 26,2022

354716****@qq.com: joined

17h:31m:26s; Oct 26,2022

phuonguyen****@gmail.com: joined

17h:31m:26s; Oct 26,2022

quynhty****@gmail.com: joined

17h:31m:08s; Oct 26,2022

phuonguyen****@gmail.com: joined

17h:31m:26s; Oct 26,2022

abbesay****@gmail.com: joined

17h:31m:08s; Oct 26,2022

quynhty****@gmail.com: joined

17h:31m:26s; Oct 26,2022

auraputri****@gmail.com: joined

17h:31m:09s; Oct 26,2022

dr.pak.i****@gmail.com: joined

17h:31m:27s; Oct 26,2022

dr.pak.i****@gmail.com: joined

17h:31m:09s; Oct 26,2022

354716****@qq.com: joined

17h:31m:27s; Oct 26,2022

mihigoberti****@gmail.com: joined

17h:31m:21s; Oct 26,2022

phamthihuong1803****@gmail.com: joined

17h:31m:28s; Oct 26,2022

phamthihuong1803****@gmail.com: joined

17h:31m:21s; Oct 26,2022

Ntan79****@gmail.com: joined

17h:31m:28s; Oct 26,2022

Ntan79****@gmail.com: joined

17h:31m:21s; Oct 26,2022

phuonguyen****@gmail.com: joined

17h:31m:28s; Oct 26,2022

quynhty****@gmail.com: joined

17h:31m:21s; Oct 26,2022

auraputri****@gmail.com: joined

17h:31m:28s; Oct 26,2022

phuonguyen****@gmail.com: joined

17h:31m:21s; Oct 26,2022

mihigoberti****@gmail.com: joined

17h:31m:28s; Oct 26,2022

354716****@qq.com: joined

17h:31m:22s; Oct 26,2022

dr.pak.i****@gmail.com: joined

17h:31m:29s; Oct 26,2022

auraputri****@gmail.com: joined

17h:31m:22s; Oct 26,2022

abbesay****@gmail.com: joined

17h:31m:29s; Oct 26,2022

mihigoberti****@gmail.com: joined

17h:31m:22s; Oct 26,2022

354716****@qq.com: joined

17h:31m:29s; Oct 26,2022

abbesay****@gmail.com: joined

17h:31m:22s; Oct 26,2022

quynhty****@gmail.com: joined

17h:31m:30s; Oct 26,2022

juli****@gmail.com: joined

17h:31m:24s; Oct 26,2022

phamthihuong1803****@gmail.com: joined

17h:31m:33s; Oct 26,2022

dr.pak.i****@gmail.com: joined

17h:31m:24s; Oct 26,2022

Ntan79****@gmail.com: joined

17h:31m:38s; Oct 26,2022

phamthihuong1803****@gmail.com: joined

17h:31m:24s; Oct 26,2022

quynhty****@gmail.com: joined

17h:31m:38s; Oct 26,2022

Ntan79****@gmail.com: joined

17h:31m:24s; Oct 26,2022

phuonguyen****@gmail.com: joined

17h:31m:38s; Oct 26,2022

phuonguyen****@gmail.com: joined

17h:31m:24s; Oct 26,2022

auraputri****@gmail.com: joined

17h:31m:38s; Oct 26,2022

auraputri****@gmail.com: joined

17h:31m:24s; Oct 26,2022

mihigoberti****@gmail.com: joined

17h:31m:38s; Oct 26,2022

mihigoberti****@gmail.com: joined

17h:31m:24s; Oct 26,2022

dr.pak.i****@gmail.com: joined

17h:31m:38s; Oct 26,2022

dr.pak.i****@gmail.com: joined

17h:31m:24s; Oct 26,2022

abbesay****@gmail.com: joined

17h:31m:39s; Oct 26,2022

juli****@gmail.com: joined

17h:31m:25s; Oct 26,2022

354716****@qq.com: joined

17h:31m:39s; Oct 26,2022

354716****@qq.com: joined

17h:31m:25s; Oct 26,2022

juli****@gmail.com: joined

17h:31m:39s; Oct 26,2022

quynhty****@gmail.com: joined

17h:31m:26s; Oct 26,2022

phamthihuong1803****@gmail.com: joined

17h:31m:39s; Oct 26,2022

abbesay****@gmail.com: joined

17h:31m:26s; Oct 26,2022

Ntan79****@gmail.com: joined

17h:31m:54s; Oct 26,2022

phamthihuong1803****@gmail.com: joined

17h:31m:26s; Oct 26,2022

354716****@qq.com: joined

17h:31m:54s; Oct 26,2022

354716****@qq.com: joined

17h:31m:26s; Oct 26,2022

phuonguyen****@gmail.com: joined

17h:31m:55s; Oct 26,2022

quynhty****@gmail.com: joined

17h:31m:26s; Oct 26,2022

quynhty****@gmail.com: joined

17h:31m:55s; Oct 26,2022

Ntan79****@gmail.com: joined

17h:31m:26s; Oct 26,2022

abbesay****@gmail.com: joined

17h:31m:55s; Oct 26,2022

phuonguyen****@gmail.com: joined

17h:31m:26s; Oct 26,2022

auraputri****@gmail.com: joined

17h:31m:55s; Oct 26,2022

auraputri****@gmail.com: joined

17h:31m:27s; Oct 26,2022

dr.pak.i****@gmail.com: joined

17h:31m:56s; Oct 26,2022

mihigoberti****@gmail.com: joined

17h:31m:27s; Oct 26,2022

mihigoberti****@gmail.com: joined

17h:31m:56s; Oct 26,2022

juli****@gmail.com: joined

17h:31m:28s; Oct 26,2022

phamthihuong1803****@gmail.com: joined

17h:31m:57s; Oct 26,2022

phamthihuong1803****@gmail.com: joined

17h:31m:28s; Oct 26,2022

Ntan79****@gmail.com: joined

17h:31m:57s; Oct 26,2022

Ntan79****@gmail.com: joined

17h:31m:28s; Oct 26,2022

quynhty****@gmail.com: joined

17h:31m:57s; Oct 26,2022

354716****@qq.com: joined

17h:31m:28s; Oct 26,2022

phuonguyen****@gmail.com: joined

17h:31m:57s; Oct 26,2022

quynhty****@gmail.com: joined

17h:31m:28s; Oct 26,2022

354716****@qq.com: joined

17h:31m:57s; Oct 26,2022

phuonguyen****@gmail.com: joined

17h:31m:29s; Oct 26,2022

auraputri****@gmail.com: joined

17h:31m:57s; Oct 26,2022

mihigoberti****@gmail.com: joined

17h:31m:29s; Oct 26,2022

mihigoberti****@gmail.com: joined

17h:31m:58s; Oct 26,2022

abbesay****@gmail.com: joined

17h:31m:29s; Oct 26,2022

abbesay****@gmail.com: joined

17h:31m:58s; Oct 26,2022

auraputri****@gmail.com: joined

17h:31m:30s; Oct 26,2022

juli****@gmail.com: joined

17h:31m:58s; Oct 26,2022

juli****@gmail.com: joined

17h:31m:33s; Oct 26,2022

dr.pak.i****@gmail.com: joined

17h:31m:58s; Oct 26,2022

abbesay****@gmail.com: joined

17h:31m:38s; Oct 26,2022

phamthihuong1803****@gmail.com: joined

17h:31m:58s; Oct 26,2022

dr.pak.i****@gmail.com: joined

17h:31m:38s; Oct 26,2022

Ntan79****@gmail.com: joined

17h:31m:58s; Oct 26,2022

dr.pak.i****@gmail.com: joined

17h:31m:38s; Oct 26,2022

phuonguyen****@gmail.com: joined

17h:32m:01s; Oct 26,2022

phamthihuong1803****@gmail.com: joined

17h:31m:38s; Oct 26,2022

auraputri****@gmail.com: joined

17h:32m:01s; Oct 26,2022

354716****@qq.com: joined

17h:31m:38s; Oct 26,2022

mihigoberti****@gmail.com: joined

17h:32m:01s; Oct 26,2022

Ntan79****@gmail.com: joined

17h:31m:38s; Oct 26,2022

dr.pak.i****@gmail.com: joined

17h:32m:01s; Oct 26,2022

quynhty****@gmail.com: joined

17h:31m:39s; Oct 26,2022

juli****@gmail.com: joined

17h:32m:01s; Oct 26,2022

phuonguyen****@gmail.com: joined

17h:31m:39s; Oct 26,2022

354716****@qq.com: joined

17h:32m:01s; Oct 26,2022

abbesay****@gmail.com: joined

17h:31m:39s; Oct 26,2022

quynhty****@gmail.com: joined

17h:32m:01s; Oct 26,2022

auraputri****@gmail.com: joined

17h:31m:39s; Oct 26,2022

abbesay****@gmail.com: joined

17h:32m:01s; Oct 26,2022

phamducthang.****@gmail.com: joined

17h:31m:54s; Oct 26,2022

phamthihuong1803****@gmail.com: joined

17h:32m:01s; Oct 26,2022

juli****@gmail.com: joined

17h:31m:54s; Oct 26,2022

354716****@qq.com: joined

17h:32m:01s; Oct 26,2022

dr.pak.i****@gmail.com: joined

17h:31m:55s; Oct 26,2022

quynhty****@gmail.com: joined

17h:32m:01s; Oct 26,2022

phamthihuong1803****@gmail.com: joined

17h:31m:55s; Oct 26,2022

Ntan79****@gmail.com: joined

17h:32m:01s; Oct 26,2022

Ntan79****@gmail.com: joined

17h:31m:55s; Oct 26,2022

phuonguyen****@gmail.com: joined

17h:32m:01s; Oct 26,2022

phuonguyen****@gmail.com: joined

17h:31m:55s; Oct 26,2022

auraputri****@gmail.com: joined

17h:32m:01s; Oct 26,2022

quynhty****@gmail.com: joined

17h:31m:56s; Oct 26,2022

mihigoberti****@gmail.com: joined

17h:32m:02s; Oct 26,2022

dthu****@gmail.com: joined

17h:31m:56s; Oct 26,2022

juli****@gmail.com: joined

17h:32m:02s; Oct 26,2022

phamducthang.****@gmail.com: joined

17h:31m:57s; Oct 26,2022

phamthihuong1803****@gmail.com: joined

17h:32m:02s; Oct 26,2022

auraputri****@gmail.com: joined

17h:31m:57s; Oct 26,2022

Ntan79****@gmail.com: joined

17h:32m:02s; Oct 26,2022

354716****@qq.com: joined

17h:31m:57s; Oct 26,2022

354716****@qq.com: joined

17h:32m:02s; Oct 26,2022

dr.pak.i****@gmail.com: joined

17h:31m:57s; Oct 26,2022

quynhty****@gmail.com: joined

17h:32m:02s; Oct 26,2022

juli****@gmail.com: joined

17h:31m:57s; Oct 26,2022

phuonguyen****@gmail.com: joined

17h:32m:02s; Oct 26,2022

abbesay****@gmail.com: joined

17h:31m:57s; Oct 26,2022

mihigoberti****@gmail.com: joined

17h:32m:07s; Oct 26,2022

abbesay****@gmail.com:

17h:31m:58s; Oct 26,2022

abbesay****@gmail.com: joined

17h:32m:09s; Oct 26,2022

juli****@gmail.com: I need info about availability of scholarship. Thank you

17h:31m:58s; Oct 26,2022

auraputri****@gmail.com: joined

17h:32m:22s; Oct 26,2022

dthu****@gmail.com: joined

17h:31m:58s; Oct 26,2022

juli****@gmail.com: joined

17h:32m:22s; Oct 26,2022

Ntan79****@gmail.com: joined

17h:31m:58s; Oct 26,2022

abbesay****@gmail.com: joined

17h:32m:22s; Oct 26,2022

quynhty****@gmail.com: joined

17h:31m:58s; Oct 26,2022

dr.pak.i****@gmail.com: joined

17h:32m:22s; Oct 26,2022

phuonguyen****@gmail.com: joined

17h:31m:58s; Oct 26,2022

dr.pak.i****@gmail.com: joined

17h:32m:23s; Oct 26,2022

auraputri****@gmail.com: joined

17h:32m:01s; Oct 26,2022

phamthihuong1803****@gmail.com: joined

17h:32m:23s; Oct 26,2022

abbesay****@gmail.com: joined

17h:32m:01s; Oct 26,2022

354716****@qq.com: joined

17h:32m:23s; Oct 26,2022

354716****@qq.com: joined

17h:32m:01s; Oct 26,2022

Ntan79****@gmail.com: joined

17h:32m:26s; Oct 26,2022

dr.pak.i****@gmail.com: joined

17h:32m:01s; Oct 26,2022

quynhty****@gmail.com: joined

17h:32m:29s; Oct 26,2022

dthu****@gmail.com: joined

17h:32m:01s; Oct 26,2022

phuonguyen****@gmail.com: joined

17h:32m:29s; Oct 26,2022

dr.pak.i****@gmail.com: joined

17h:32m:01s; Oct 26,2022

abbesay****@gmail.com: joined

17h:32m:29s; Oct 26,2022

abbesay****@gmail.com: joined

17h:32m:01s; Oct 26,2022

auraputri****@gmail.com: joined

17h:32m:29s; Oct 26,2022

Ntan79****@gmail.com: joined

17h:32m:01s; Oct 26,2022

phamducthang.****@gmail.com: joined

17h:32m:30s; Oct 26,2022

quynhty****@gmail.com: joined

17h:32m:01s; Oct 26,2022

juli****@gmail.com: joined

17h:32m:30s; Oct 26,2022

phuonguyen****@gmail.com: joined

17h:32m:01s; Oct 26,2022

dr.pak.i****@gmail.com: joined

17h:32m:30s; Oct 26,2022

354716****@qq.com: joined

17h:32m:01s; Oct 26,2022

phamthihuong1803****@gmail.com: joined

17h:32m:30s; Oct 26,2022

auraputri****@gmail.com: joined

17h:32m:32s; Oct 26,2022

quynhty****@gmail.com: joined

17h:32m:32s; Oct 26,2022

Ntan79****@gmail.com: joined

17h:32m:32s; Oct 26,2022

phuonguyen****@gmail.com: joined

17h:32m:01s; Oct 26,2022

Ntan79****@gmail.com: joined

17h:32m:32s; Oct 26,2022

354716****@qq.com: joined

17h:32m:01s; Oct 26,2022

phuonguyen****@gmail.com: joined

17h:32m:32s; Oct 26,2022

dthu****@gmail.com: joined

17h:32m:01s; Oct 26,2022

quynhty****@gmail.com: joined

17h:32m:32s; Oct 26,2022

buin9****@gmail.com: joined

17h:32m:02s; Oct 26,2022

dthu****@gmail.com: joined

17h:32m:32s; Oct 26,2022

dr.pak.i****@gmail.com: joined

17h:32m:02s; Oct 26,2022

phamducthang.****@gmail.com: joined

17h:32m:32s; Oct 26,2022

abbesay****@gmail.com: joined

17h:32m:32s; Oct 26,2022

Ntan79****@gmail.com: joined

17h:32m:32s; Oct 26,2022

buin9****@gmail.com: joined

17h:32m:32s; Oct 26,2022

354716****@qq.com: joined

17h:32m:32s; Oct 26,2022

dthu****@gmail.com: joined

17h:32m:02s; Oct 26,2022

auraputri****@gmail.com: joined

17h:32m:32s; Oct 26,2022

quynhty****@gmail.com: joined

17h:32m:02s; Oct 26,2022

354716****@qq.com: joined

17h:32m:32s; Oct 26,2022

auraputri****@gmail.com: joined

17h:32m:02s; Oct 26,2022

dr.pak.i****@gmail.com: joined

17h:32m:33s; Oct 26,2022

abbesay****@gmail.com: joined

17h:32m:02s; Oct 26,2022

juli****@gmail.com: joined

17h:32m:33s; Oct 26,2022

phuonguyen****@gmail.com: joined

17h:32m:02s; Oct 26,2022

abbesay****@gmail.com: joined

17h:32m:33s; Oct 26,2022

dalitsombu****@gmail.com: joined

17h:32m:07s; Oct 26,2022

abbesay****@gmail.com:

17h:32m:33s; Oct 26,2022

dr.pak.i****@gmail.com: joined

17h:32m:09s; Oct 26,2022

juli****@gmail.com: I need info about availability of scholarship. Thank you

17h:32m:33s; Oct 26,2022

phuonguyen****@gmail.com: joined

17h:32m:33s; Oct 26,2022

Ntan79****@gmail.com: joined

17h:32m:33s; Oct 26,2022

buin9****@gmail.com: joined

17h:32m:33s; Oct 26,2022

quynhty****@gmail.com: joined

17h:32m:33s; Oct 26,2022

354716****@qq.com: joined

17h:32m:22s; Oct 26,2022

dthu****@gmail.com: joined

17h:32m:33s; Oct 26,2022

dthu****@gmail.com: joined

17h:32m:22s; Oct 26,2022

Ntan79****@gmail.com: joined

17h:32m:33s; Oct 26,2022

abbesay****@gmail.com: joined

17h:32m:22s; Oct 26,2022

quynhty****@gmail.com: joined

17h:32m:33s; Oct 26,2022

dr.pak.i****@gmail.com: joined

17h:32m:22s; Oct 26,2022

phuonguyen****@gmail.com: joined

17h:32m:34s; Oct 26,2022

auraputri****@gmail.com: joined

17h:32m:23s; Oct 26,2022

auraputri****@gmail.com: joined

17h:32m:34s; Oct 26,2022

auraputri****@gmail.com: joined

17h:32m:23s; Oct 26,2022

abbesay****@gmail.com: joined

17h:32m:34s; Oct 26,2022

Ntan79****@gmail.com: joined

17h:32m:23s; Oct 26,2022

354716****@qq.com: joined

17h:32m:34s; Oct 26,2022

buin9****@gmail.com: joined

17h:32m:26s; Oct 26,2022

dr.pak.i****@gmail.com: joined

17h:32m:34s; Oct 26,2022

minhyen****@gmail.com: joined

17h:32m:29s; Oct 26,2022

dthu****@gmail.com: joined

17h:32m:34s; Oct 26,2022

quynhty****@gmail.com: joined

17h:32m:29s; Oct 26,2022

dr.pak.i****@gmail.com: joined

17h:32m:34s; Oct 26,2022

phuonguyen****@gmail.com: joined

17h:32m:29s; Oct 26,2022

abbesay****@gmail.com: joined

17h:32m:34s; Oct 26,2022

abbesay****@gmail.com: joined

17h:32m:29s; Oct 26,2022

Ntan79****@gmail.com: joined

17h:32m:34s; Oct 26,2022

dthu****@gmail.com: joined

17h:32m:30s; Oct 26,2022

quynhty****@gmail.com: joined

17h:32m:34s; Oct 26,2022

dr.pak.i****@gmail.com: joined

17h:32m:30s; Oct 26,2022

phuonguyen****@gmail.com: joined

17h:32m:34s; Oct 26,2022

auraputri****@gmail.com: joined

17h:32m:30s; Oct 26,2022

354716****@qq.com: joined

17h:32m:35s; Oct 26,2022

354716****@qq.com: joined

17h:32m:30s; Oct 26,2022

auraputri****@gmail.com: joined

17h:32m:35s; Oct 26,2022

dalitsombu****@gmail.com: joined

17h:32m:32s; Oct 26,2022

quynhty****@gmail.com: joined

17h:32m:35s; Oct 26,2022

dalitsombu****@gmail.com: joined

17h:32m:32s; Oct 26,2022

Ntan79****@gmail.com: joined

17h:32m:36s; Oct 26,2022

Ntan79****@gmail.com: joined

17h:32m:32s; Oct 26,2022

phuonguyen****@gmail.com: joined

17h:32m:36s; Oct 26,2022

abbesay****@gmail.com: joined

17h:32m:32s; Oct 26,2022

354716****@qq.com: joined

17h:32m:36s; Oct 26,2022

buin9****@gmail.com: joined

17h:32m:32s; Oct 26,2022

dthu****@gmail.com: joined

17h:32m:36s; Oct 26,2022

minhyen****@gmail.com: joined

17h:32m:32s; Oct 26,2022

buin9****@gmail.com: joined

17h:32m:36s; Oct 26,2022

354716****@qq.com: joined

17h:32m:32s; Oct 26,2022

dr.pak.i****@gmail.com: joined

17h:32m:36s; Oct 26,2022

phuonguyen****@gmail.com: joined

17h:32m:32s; Oct 26,2022

abbesay****@gmail.com: joined

17h:32m:36s; Oct 26,2022

auraputri****@gmail.com: joined

17h:32m:32s; Oct 26,2022

Ntan79****@gmail.com: joined

17h:32m:36s; Oct 26,2022

quynhty****@gmail.com: joined

17h:32m:32s; Oct 26,2022

buin9****@gmail.com: joined

17h:32m:36s; Oct 26,2022

dthu****@gmail.com: joined

17h:32m:32s; Oct 26,2022

354716****@qq.com: joined

17h:32m:37s; Oct 26,2022

dr.pak.i****@gmail.com: joined

17h:32m:32s; Oct 26,2022

dthu****@gmail.com: joined

17h:32m:37s; Oct 26,2022

dalitsombu****@gmail.com: joined

17h:32m:32s; Oct 26,2022

quynhty****@gmail.com: joined

17h:32m:40s; Oct 26,2022

minhyen****@gmail.com: joined

17h:32m:32s; Oct 26,2022

auraputri****@gmail.com: joined

17h:32m:40s; Oct 26,2022

buin9****@gmail.com: joined

17h:32m:33s; Oct 26,2022

abbesay****@gmail.com: joined

17h:32m:40s; Oct 26,2022

phuonguyen****@gmail.com: joined

17h:32m:33s; Oct 26,2022

phuonguyen****@gmail.com: joined

17h:32m:40s; Oct 26,2022

quynhty****@gmail.com: joined

17h:32m:33s; Oct 26,2022

dalitsombu****@gmail.com: joined

17h:32m:40s; Oct 26,2022

dthu****@gmail.com: joined

17h:32m:33s; Oct 26,2022

dr.pak.i****@gmail.com: joined

17h:32m:40s; Oct 26,2022

Ntan79****@gmail.com: joined

17h:32m:33s; Oct 26,2022

phuonguyen****@gmail.com: joined

17h:32m:40s; Oct 26,2022

auraputri****@gmail.com: joined

17h:32m:33s; Oct 26,2022

Ntan79****@gmail.com: joined

17h:32m:40s; Oct 26,2022

dalitsombu****@gmail.com: joined

17h:32m:33s; Oct 26,2022

buin9****@gmail.com: joined

17h:32m:41s; Oct 26,2022

abbesay****@gmail.com: joined

17h:32m:33s; Oct 26,2022

quynhty****@gmail.com: joined

17h:32m:41s; Oct 26,2022

dr.pak.i****@gmail.com: joined

17h:32m:33s; Oct 26,2022

354716****@qq.com: joined

17h:32m:43s; Oct 26,2022

354716****@qq.com: joined

17h:32m:33s; Oct 26,2022

dthu****@gmail.com: joined

17h:32m:44s; Oct 26,2022

buin9****@gmail.com: joined

17h:32m:33s; Oct 26,2022

abbesay****@gmail.com: joined

17h:32m:44s; Oct 26,2022

phuonguyen****@gmail.com: joined

17h:32m:33s; Oct 26,2022

dr.pak.i****@gmail.com: joined

17h:32m:44s; Oct 26,2022

minhyen****@gmail.com: joined

17h:32m:34s; Oct 26,2022

auraputri****@gmail.com: joined

17h:32m:44s; Oct 26,2022

quynhty****@gmail.com: joined

17h:32m:34s; Oct 26,2022

auraputri****@gmail.com: joined

17h:32m:44s; Oct 26,2022

abbesay****@gmail.com: joined

17h:32m:34s; Oct 26,2022

Ntan79****@gmail.com: joined

17h:32m:44s; Oct 26,2022

Ntan79****@gmail.com: joined

17h:32m:34s; Oct 26,2022

buin9****@gmail.com: joined

17h:32m:44s; Oct 26,2022

auraputri****@gmail.com: joined

17h:32m:34s; Oct 26,2022

minhyen****@gmail.com: joined

17h:32m:44s; Oct 26,2022

dalitsombu****@gmail.com: joined

17h:32m:34s; Oct 26,2022

quynhty****@gmail.com: joined

17h:32m:44s; Oct 26,2022

dthu****@gmail.com: joined

17h:32m:34s; Oct 26,2022

phuonguyen****@gmail.com: joined

17h:32m:44s; Oct 26,2022

dr.pak.i****@gmail.com: joined

17h:32m:34s; Oct 26,2022

abbesay****@gmail.com: joined

17h:32m:45s; Oct 26,2022

354716****@qq.com: joined

17h:32m:34s; Oct 26,2022

dthu****@gmail.com: joined

17h:32m:48s; Oct 26,2022

Ntan79****@gmail.com: joined

17h:32m:34s; Oct 26,2022

dr.pak.i****@gmail.com: joined

17h:32m:48s; Oct 26,2022

buin9****@gmail.com: joined

17h:32m:34s; Oct 26,2022

auraputri****@gmail.com: joined

17h:32m:48s; Oct 26,2022

phuonguyen****@gmail.com: joined

17h:32m:35s; Oct 26,2022

354716****@qq.com: joined

17h:32m:48s; Oct 26,2022

dthu****@gmail.com: joined

17h:32m:35s; Oct 26,2022

dalitsombu****@gmail.com: joined

17h:32m:48s; Oct 26,2022

minhyen****@gmail.com: joined

17h:32m:35s; Oct 26,2022

dalitsombu****@gmail.com: joined

17h:32m:48s; Oct 26,2022

auraputri****@gmail.com: joined

17h:32m:36s; Oct 26,2022

Ntan79****@gmail.com: joined

17h:32m:48s; Oct 26,2022

quynhty****@gmail.com: joined

17h:32m:36s; Oct 26,2022

abbesay****@gmail.com: joined

17h:32m:48s; Oct 26,2022

dr.pak.i****@gmail.com: joined

17h:32m:36s; Oct 26,2022

buin9****@gmail.com: joined

17h:32m:48s; Oct 26,2022

dalitsombu****@gmail.com: joined

17h:32m:36s; Oct 26,2022

minhyen****@gmail.com: joined

17h:32m:49s; Oct 26,2022

abbesay****@gmail.com: joined

17h:32m:36s; Oct 26,2022

354716****@qq.com: joined

17h:32m:52s; Oct 26,2022

phuonguyen****@gmail.com: joined

17h:32m:36s; Oct 26,2022

phuonguyen****@gmail.com: joined

17h:32m:52s; Oct 26,2022

buin9****@gmail.com: joined

17h:32m:36s; Oct 26,2022

auraputri****@gmail.com: joined

17h:32m:52s; Oct 26,2022

abbesay****@gmail.com: joined

17h:32m:36s; Oct 26,2022

quynhty****@gmail.com: joined

17h:32m:52s; Oct 26,2022

quynhty****@gmail.com: joined

17h:32m:36s; Oct 26,2022

dthu****@gmail.com: joined

17h:32m:52s; Oct 26,2022

Ntan79****@gmail.com: joined

17h:32m:37s; Oct 26,2022

dr.pak.i****@gmail.com: joined

17h:32m:52s; Oct 26,2022

auraputri****@gmail.com: joined

17h:32m:37s; Oct 26,2022

dalitsombu****@gmail.com: joined

17h:32m:52s; Oct 26,2022

dthu****@gmail.com: joined

17h:32m:40s; Oct 26,2022

minhyen****@gmail.com: joined

17h:32m:52s; Oct 26,2022

dalitsombu****@gmail.com: joined

17h:32m:40s; Oct 26,2022

buin9****@gmail.com: joined

17h:32m:53s; Oct 26,2022

minhyen****@gmail.com: joined

17h:32m:40s; Oct 26,2022

phuonguyen****@gmail.com: joined

17h:32m:54s; Oct 26,2022

dr.pak.i****@gmail.com: joined

17h:32m:40s; Oct 26,2022

quynhty****@gmail.com: joined

17h:32m:59s; Oct 26,2022

buin9****@gmail.com: joined

17h:32m:40s; Oct 26,2022

dthu****@gmail.com: joined

17h:32m:59s; Oct 26,2022

phuonguyen****@gmail.com: joined

17h:32m:40s; Oct 26,2022

Ntan79****@gmail.com: joined

17h:32m:59s; Oct 26,2022

dthu****@gmail.com: joined

17h:32m:40s; Oct 26,2022

auraputri****@gmail.com: joined

17h:32m:59s; Oct 26,2022

auraputri****@gmail.com: joined

17h:32m:40s; Oct 26,2022

dalitsombu****@gmail.com: joined

17h:33m:00s; Oct 26,2022

Ntan79****@gmail.com: joined

17h:32m:41s; Oct 26,2022

abbesay****@gmail.com: joined

17h:33m:00s; Oct 26,2022

abbesay****@gmail.com: joined

17h:32m:41s; Oct 26,2022

dr.pak.i****@gmail.com: joined

17h:33m:00s; Oct 26,2022

dalitsombu****@gmail.com: joined

17h:32m:43s; Oct 26,2022

354716****@qq.com: joined

17h:33m:00s; Oct 26,2022

minhyen****@gmail.com: joined

17h:32m:44s; Oct 26,2022

buin9****@gmail.com: joined

17h:33m:00s; Oct 26,2022

dr.pak.i****@gmail.com: joined

17h:32m:44s; Oct 26,2022

phuonguyen****@gmail.com: joined

17h:33m:00s; Oct 26,2022

quynhty****@gmail.com: joined

17h:32m:44s; Oct 26,2022

minhyen****@gmail.com: joined

17h:33m:16s; Oct 26,2022

auraputri****@gmail.com: joined

17h:32m:44s; Oct 26,2022

quynhty****@gmail.com: joined

17h:33m:17s; Oct 26,2022

Ntan79****@gmail.com: joined

17h:32m:44s; Oct 26,2022

abbesay****@gmail.com: joined

17h:33m:17s; Oct 26,2022

abbesay****@gmail.com: joined

17h:32m:44s; Oct 26,2022

Ntan79****@gmail.com: joined

17h:33m:17s; Oct 26,2022

phuonguyen****@gmail.com: joined

17h:32m:44s; Oct 26,2022

auraputri****@gmail.com: joined

17h:33m:17s; Oct 26,2022

quynhty****@gmail.com: joined

17h:32m:44s; Oct 26,2022

dalitsombu****@gmail.com: joined

17h:33m:17s; Oct 26,2022

buin9****@gmail.com: joined

17h:32m:44s; Oct 26,2022

dthu****@gmail.com: joined

17h:33m:19s; Oct 26,2022

dthu****@gmail.com: joined

17h:32m:44s; Oct 26,2022

dr.pak.i****@gmail.com: joined

17h:33m:19s; Oct 26,2022

dr.pak.i****@gmail.com: joined

17h:32m:45s; Oct 26,2022

354716****@qq.com: joined

17h:33m:22s; Oct 26,2022

dalitsombu****@gmail.com: joined

17h:33m:55s; Oct 26,2022

auraputri****@gmail.com: joined

17h:33m:55s; Oct 26,2022

Ntan79****@gmail.com: joined

17h:33m:55s; Oct 26,2022

abbesay****@gmail.com: joined

17h:32m:48s; Oct 26,2022

Ntan79****@gmail.com: joined

17h:33m:55s; Oct 26,2022

phuonguyen****@gmail.com: joined

17h:32m:48s; Oct 26,2022

buin9****@gmail.com: joined

17h:33m:55s; Oct 26,2022

quynhty****@gmail.com: joined

17h:32m:48s; Oct 26,2022

phuonguyen****@gmail.com: joined

17h:33m:55s; Oct 26,2022

minhyen****@gmail.com: joined

17h:32m:48s; Oct 26,2022

dthu****@gmail.com: joined

17h:33m:56s; Oct 26,2022

buin9****@gmail.com: joined

17h:32m:48s; Oct 26,2022

minhyen****@gmail.com: joined

17h:33m:56s; Oct 26,2022

thanhanh****@gmail.com: joined

17h:32m:48s; Oct 26,2022

auraputri****@gmail.com: joined

17h:33m:56s; Oct 26,2022

dr.pak.i****@gmail.com: joined

17h:32m:48s; Oct 26,2022

quynhty****@gmail.com: joined

17h:33m:56s; Oct 26,2022

dthu****@gmail.com: joined

17h:32m:48s; Oct 26,2022

dr.pak.i****@gmail.com: joined

17h:32m:48s; Oct 26,2022

dalitsombu****@gmail.com: joined

17h:32m:49s; Oct 26,2022

abbesay****@gmail.com: joined

17h:32m:52s; Oct 26,2022

phuonguyen****@gmail.com: joined

17h:32m:52s; Oct 26,2022

buin9****@gmail.com: joined

17h:32m:52s; Oct 26,2022

abbesay****@gmail.com: joined

17h:32m:52s; Oct 26,2022

quynhty****@gmail.com: joined

17h:32m:52s; Oct 26,2022

Ntan79****@gmail.com: joined

17h:32m:52s; Oct 26,2022

auraputri****@gmail.com: joined

17h:32m:52s; Oct 26,2022

dthu****@gmail.com: joined

17h:32m:52s; Oct 26,2022

dalitsombu****@gmail.com: joined

17h:32m:53s; Oct 26,2022

minhyen****@gmail.com: joined

17h:32m:54s; Oct 26,2022

dr.pak.i****@gmail.com: joined

17h:32m:59s; Oct 26,2022

buin9****@gmail.com: joined

17h:32m:59s; Oct 26,2022

phuonguyen****@gmail.com: joined

17h:32m:59s; Oct 26,2022

dthu****@gmail.com: joined

17h:32m:59s; Oct 26,2022

auraputri****@gmail.com: joined

17h:33m:00s; Oct 26,2022

Ntan79****@gmail.com: joined

17h:33m:00s; Oct 26,2022

abbesay****@gmail.com: joined

17h:33m:00s; Oct 26,2022

dalitsombu****@gmail.com: joined

17h:33m:00s; Oct 26,2022

minhyen****@gmail.com: joined

17h:33m:00s; Oct 26,2022

dr.pak.i****@gmail.com: joined

17h:33m:00s; Oct 26,2022

quynhty****@gmail.com: joined

17h:33m:16s; Oct 26,2022

auraputri****@gmail.com: joined

17h:33m:17s; Oct 26,2022

Ntan79****@gmail.com: joined

17h:33m:17s; Oct 26,2022

abbesay****@gmail.com: joined

17h:33m:17s; Oct 26,2022

phuonguyen****@gmail.com: joined

17h:33m:17s; Oct 26,2022

quynhty****@gmail.com: joined

17h:33m:17s; Oct 26,2022

buin9****@gmail.com: joined

17h:33m:19s; Oct 26,2022

dthu****@gmail.com: joined

17h:33m:19s; Oct 26,2022

dr.pak.i****@gmail.com: joined

17h:33m:22s; Oct 26,2022

dalitsombu****@gmail.com: joined

17h:33m:55s; Oct 26,2022

auraputri****@gmail.com: joined

17h:33m:55s; Oct 26,2022

Ntan79****@gmail.com: joined

17h:33m:55s; Oct 26,2022

abbesay****@gmail.com: joined

17h:33m:55s; Oct 26,2022

phuonguyen****@gmail.com: