Leave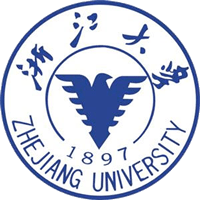 Zhejiang University
About the University
Zhejiang University International Business School (ZIBS) was founded on the ZJU International Campus at Haining in November 2018 to facilitate academic and corporate exchange between the West and the East.

Our newly founded business school has accelerated ZJU global initiatives and is set to become a leading global business school in the era of the new economy. ZIBS is headquartered in the Yangtze River Delta, a hub of innovation and one of the world's most dynamic regions. Our vision is to become a leading global ecosystem with business education as one of its core pillars, with a particular focus on new technologies, new economy and new finance. We believe that by successfully fulfilling our responsibilities as global educators, new generations of business leaders and entrepreneurs will in turn fulfill their social responsibilities and contribute to the wellbeing of business and society as a whole.

By cooperating with the Academy of Internet Finance and the Institute of China Studies, ZIBS currently offers an International Master of Business Administration (iMBA) program with two formats: part-time and full-time, and the Master of China Studies, designed specifically for international students. Our Executive Education Center provides programs across a wide range of topics, both for open enrollment and customized corporate needs in China and outside of China.

In September 2020 ZIBS has launched three new degree programs in order to meet the needs of learners and corporate recruiters. International Master of Finance (iMF), International Master of Communication and Business (iMCB) and Bachelor of Global Communication and Management (GCM).

With a legacy of academic excellence, innovation and entrepreneurship from China, ZIBS embraces and embodies the future. The business school prepares responsible and aspiring leaders, and the ecosystem it serves, to face the challenges of an increasingly complex global business environment. By connecting people and ideas, ZIBS shapes the future of business in the new global economic era.
X Close
X
Certificate of Participation

Comments
35
Comments
lasan****@gmail.com

21:08 Oct 17, 2023

Lasani786@gmail.com

hananezerzou****@gmail.com

18:59 Sep 19, 2023

I want PhD ecology ?

radjadja****@gmail.com

18:58 Sep 19, 2023

Im searching for doctorate degree in split chine biology reproductive

radjadja****@gmail.com

18:57 Sep 19, 2023

Were is it the email of university

radjadja****@gmail.com

18:48 Sep 19, 2023

radjadjafri3@gmail.com

radjadja****@gmail.com

18:47 Sep 19, 2023

radjadjafri3@gmail.com

ajmalkari****@gmail.com

07:16 Jul 6, 2023

早上老师

ajmalkari****@gmail.com

07:16 Jul 6, 2023

Hi

demissewkeb****@gmail.com

20:36 Jun 13, 2023

i want scholarship.

md2183****@utg.edu.gm

19:41 May 10, 2023

i m interested

marshallchaudhary1****@gmail.com

20:20 Apr 25, 2023

Can I get scholarship

dannicamariap****@gmail.com

17:14 Feb 23, 2023

In the application system there is no english taught courses for school of management or economics i would like to apply

mowl****@gmail.com

03:05 Feb 22, 2023

How we get schlorships in mphil in chemistry

srabte****@gmail.com

20:50 Dec 20, 2022

Want to learn more

ralunj****@gmail.com

22:24 Nov 26, 2022

How do I get one, without passport requirements

ralunj****@gmail.com

22:23 Nov 26, 2022

I would like to study a bachelor of Medicine and Surgery programme in china. I really need a a scholarship

musinguziand****@gmail.com

05:34 Nov 26, 2022

I would like to persue my masters in China. But I really need some scholarship. How do I get one

ackimphiri****@yahoo.com

21:14 Nov 24, 2022

ackimphiri2005@yahoo.com: How do I apply?

15:17 Nov 24, 2022

Replied to Cabdicasiis935****@gmail.com: How can I apply

Cabdicasiis935****@gmail.com

14:45 Nov 23, 2022

How can I join this school

milcahnakim****@gmail.com

14:50 Nov 3, 2022

Hello ,am milcah from Uganda.how can I join Zhejiang University without a degree

latifabou****@gmail.com

19:40 Sep 27, 2022

Im searching for master degree in split chine management and chiking

maxbio****@gmail.com

05:52 Sep 27, 2022

hello how can I have the admision responsables email

don81****@gmail.com

05:17 Aug 5, 2022

Hellow i am in search of scholarship for masters in zoology

Amine.gha****@gmail.com

19:04 Jul 26, 2022

Hello do you have a phd program?

edbertpr****@hotmail.com

15:36 Jul 26, 2022

你好啊,想要了解关于汉语国际教育硕士的资讯。谢谢!

palaganas.t****@panpacificu.edu.ph

10:35 Jun 23, 2022

What courses do you offer?

sakhawat.sumo****@gmail.com

19:55 Jun 20, 2022

I can not enter. Please someone help me.

mukisaiva****@gmail.com

16:30 May 17, 2022

mukisaivan110@gmail.com

Truongminhan****@gmail.com

19:19 Apr 26, 2022

Truongminhanh670@gmail.com

gricovin****@gmail.com

17:19 Apr 20, 2022

gricovincent@gmail.com

baala****@gmail.com

19:11 Mar 29, 2022

Salut

laur****@cucas.cn

14:08 Jan 19, 2022

wow!

90686****@qq.com

11:52 Dec 10, 2021

Replied to 90686****@qq.com: very nice

90686****@qq.com

11:51 Dec 10, 2021

nice ~
Live Activity Replay
17h:30m:26s; Oct 19,2021

hantianq****@gmail.com: Thank you, teacher

17h:24m:35s; Oct 19,2021

hie****@gmail.com: wao, thats beautiful

17h:11m:14s; Oct 19,2021

ngannga****@gmail.com: ngannganjmg@gmail.com

17h:10m:41s; Oct 19,2021

zhenzhen****@intl.zju.edu.cn: Hello

17h:10m:19s; Oct 19,2021

zhenzhen****@intl.zju.edu.cn: Please feel free to ask any question regarding our admissions and our programs!

17h:08m:04s; Oct 19,2021

khendinh.v****@gmail.com: 老师好!

17h:06m:05s; Oct 19,2021

hoadang****@gmail.com: 老師好
Apply Now