Leave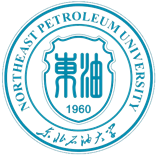 Northeast Petroleum University
About the University
Northeast Petroleum University is one of China's National Key Universities. The university's main campus is located in Daqing, Heilongjiang province, and it also owns a branch campus located in Qinhuangdao, Hebei province. The university is a dedicated center of engineering studies and research, which also offers courses in many other disciplines including science, business administration, literature, law, and education. NEPU was in the first batch of universities that qualified the Educational Department of the People's Republic of China's requirements to offer admissions to international students.
Daqing is a city famous for its oilfield and petrochemical industry. Daqing oilfield is the largest oilfield in China, and one of the top ten largest oilfields in the world. The City is also known for its beautiful environment, natural hot springs and its many lakes. This has led to the city being given the official name 'City of one hundred lakes'.
Founded in 1960, NEPU now has 2216 members of staff and 23,025 full-time students. It has 64 undergraduate disciplines, of which 8 are national level featured disciplines, 1 national level comprehensive reform trial discipline, and 19 provincial level disciplines. It has 4 post-doctoral research stations, 1 post-doctoral research workshop 21 disciplines granting doctoral degrees, and 89 disciplines granting master degrees 4 disciplines granting professional master degrees in business administration (MBA), social work, accounting, and engineering. In 2016, the engineering course succeeded in entering the top 1of university ESI scores.
NEPU offers a spacious and well equipped learning environment. The campus covers an area of 1,691,400 square meters, of which 333,000 square meters are part of our Qinhuangdao branch campus. The university provides a 10 GB campus network, a library with over 2,550,500 books, and a national level science and research center. The total value of educational and scientific equipment is over 500 million RMB
In the fields of teacher training, academic exchange, educational reform, and research cooperation, NEPU has established fruitful cooperation with more than 30 universities overseas, including Technical University of Clausthal in Germany, American Missouri University of Science and Technology, New Mexico Institute of Mining and Technology, University of Calgary in Canada, Waseda University in Japan, University of New South Wales in Australia, Russian Kuban State Technological University, Tyumen Institute of Technology, Korean Kangwon National University, and Oil & Gas University of Ploiești in Romania.
X Close
X
Certificate of Participation

Encounter Northeast Petroleum University
Comments
3
Comments
wjiregn****@gmail.com

01:20 Apr 19, 2023

Thanks

wjiregn****@gmail.com

01:20 Apr 19, 2023

Im interested

46109****@qq.com

18:24 Nov 18, 2022

Thanks