Leave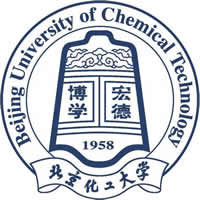 Beijing University of Chemical Technology
About the University
The Beijing University of Chemical Technology (BUCT) is a key state university of the 211 national Project of the peoples republic of china and is directly governed by the Ministry of Education. With 60 years of cultivation and development with Science and engineering at its core, BUCT has become a multidisciplinary university adding arts, laws, management, and economics to the core curriculum . BUCT has also established a multi-layer personnel development center homing local and international students of undergraduate, master, PhD programs.
BUCT is composed of three campuses. The main (East) campus sits just north of the Third Ring, a convenient location yet with a quiet and attractive environment. The west campus is located west of the Black-Bamboo Park in a beautiful neighborhood. The north campus resides in Changping district of Beijing, near the famous scenic vista, the Ming Tombs.
There are 15 Faculties at BUCT, They including :The College of Chemical Engineering,The College of Materials Science and Engineering, The College of Mechanical and Electrical Engineering, The College of Information Science and Technology, The College of Science, The College of Economic Management,The College of Humanities and Law, The College of Life Science and Technology, The College of Marxism, The College of Vocational Education, The School of International Education,The Hou Debang Engineer School, The College of Energy,The Paris Curie Engineer School and The Belt and Road College. Among the 15 faculties, there are 8 Primary Disciple doctoral degree programs, 29 subordinate discipline doctoral degree programs, 96 master degree programs, and 55 undergraduate majors,With the Chemical Engineering and Technology,Material Science and Engineering,  Chemistry, Bioengineering and Business Administration being the most sought after programs. Presently we offer a enclave of master level courses with English as the instructional language. Please visit the BUCT website at : (http://www.buct.edu.cn) for more information regarding the master and PhD programs.
X Close
X
Certificate of Participation

BeiJing University of Chemical Technology
Comments
45
Comments
hemelahmed****@gmail.com

20:52 Oct 29, 2023

Xx pilis

hemelahmed****@gmail.com

20:51 Oct 29, 2023

Xx

hemelahmed****@gmail.com

20:51 Oct 29, 2023

Xx

hassenah****@gmail.com

19:54 Oct 17, 2023

Am interest

minta****@gmail.com

16:37 Sep 24, 2023

Send me message on email (mintah692@gmail.com) If you want to apply to the university. I am an agent

mughalmadee****@gmail.com

22:32 Sep 21, 2023

How can I apply for scholarships bcz here not proper way for that so I need help

polameha****@gmail.com

03:28 Sep 21, 2023

Hi mam I need study in china university plz

mustaphaaliyu****@gmail.com

20:38 Sep 20, 2023

Im interested

alaaeddine****@gmail.com

19:36 Sep 19, 2023

is there a wechat qr code

chaimabenelm****@gmail.com

18:44 Sep 19, 2023

Is there Pharmaceutical engineering program?

nabilabb****@gmail.com

18:42 Sep 19, 2023

Is there bachelor degree biology or phycology that teach in english?

4mustaph****@gmail.com

05:59 Sep 19, 2023

Is there any scholarships 2023?

saiqahane****@gmail.com

01:43 Sep 19, 2023

Is there any fully funded scholarship?I wanna this

bbr****@gmail.com

23:23 Sep 18, 2023

I loved this university and the country i wish begin my studies in this university

ajmalkari****@gmail.com

07:24 Jul 6, 2023

我刚完成毕业,正在申请硕士学位的奖学金,我已经以250分的成绩通过了hsk 5考试

andrewsimfukw****@gmail.com

22:56 Jun 14, 2023

Are you offering a fully funded scholarships?

yoxchar****@gmail.com

15:02 Jun 14, 2023

This platform will help student to learn Chinese language

niyonsengavincen****@gmail.com

20:00 Jun 13, 2023

Full scholarships

engmo****@gmail.com

19:10 Jun 13, 2023

Am mo isse
I wana study civil engineering

abdullahiharun****@gmail.com

04:25 May 12, 2023

Hello I want to study in china, is there any vacancy of free scholarship?

ashrafnaik****@gmail.com

13:27 May 11, 2023

Hello,. How can I get a fully funded scholarship at this university

jabibasha****@gmail.com

17:04 May 10, 2023

Jabibashabkax@gmail.com

yonasyim****@gmail.com

13:21 May 8, 2023

Jayla

wem****@gmail.com

00:11 Apr 26, 2023

Hi do you have bachelor in Biotechnology and molecular biology

surajmusaabdul****@gmail.com

00:05 Apr 26, 2023

what doyou went do

emu13****@gmail.com

23:25 Apr 25, 2023

Replied to otigbadijo****@gmail.com: Iwant to apply this unversty

brianjonesmt****@gmail.com

15:13 Mar 2, 2023

Hi im Brian i want to study engineering how do i apply

otigbadijo****@gmail.com

19:39 Feb 25, 2023

Am Williams Joseph
I wanna study chemical engineering

classicrosie****@gmail.com

13:43 Feb 25, 2023

Im interested, please how do I apply

baddaime****@gmail.com

21:51 Feb 22, 2023

I need TRANSFER Admission and Financial Aid assistant to enable me Scholarship
Kingsley ADDAI Ghanaian from Qiqihar Medical University China Level 300
Who lost my parents so please i need scholarship financial assistant to enable me to further my education
I hope this my humble request will meet your kind consideration and approval
Yours Faithfully
Kingsley ADDAI

alisye****@dingtalk.com

19:13 Feb 22, 2023

Do you have mechanical engineering masters program in English taught

m7064****@gmail.com

22:41 Feb 21, 2023

Can l apply in arts

ibnyusufdaudamag****@gmail.com

16:45 Feb 21, 2023

Do you offer petroleum engineering? please

georgedavidwisd****@gmail.com

03:17 Feb 21, 2023

Im David, looking for a scholarship to china, I wanna study chemical engineering

salimaelfak****@gmail.com

00:54 May 18, 2022

Is that Live video

Justinow****@outlook.com

16:27 May 5, 2022

My wechat is 18515295976. Since I have some questions

Justinow****@outlook.com

16:26 May 5, 2022

I have a sister that is interested in coming to this school. She has been given a stay permit until June. If she applies now when she be able to get the admission documents by june

Justinow****@outlook.com

16:25 May 5, 2022

Hi

daothidiem1311****@gmail.com

18:58 Apr 21, 2022

I want apply

daothidiem1311****@gmail.com

18:58 Apr 21, 2022

大家好

abarghazlail****@gmail.com

04:50 Mar 31, 2022

In which subject will we pass the entrance exam?

abarghazlail****@gmail.com

04:49 Mar 31, 2022

Do we study in English or in Chinese

abarghazlail****@gmail.com

04:48 Mar 31, 2022

Where can we register in this university?

abarghazlail****@gmail.com

04:45 Mar 31, 2022

Hi

abarghazlail****@gmail.com

04:40 Mar 31, 2022

How can we enroll in this university