Leave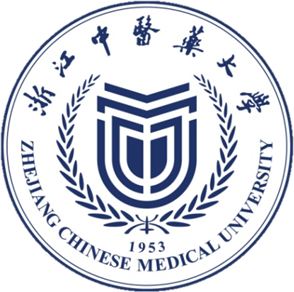 Zhejiang Chinese Medical University
About the University
Zhejiang Chinese Medical University was founded in 1953, and locates near the south bank of Qianjiang River, in the city of Hangzhou, a world-famous tourist resort known for its beautiful scenery and rich cultural heritage.
ZCMU is a medical institute of higher learning in Zhejiang province, provides programs in fields of medicine, science, engineering, management and literature (arts) with Chinese medicine being its main focus.
The university has a long history, a wide range of disciplines and integrated education system. Its main characteristics and advantages are well known as the multi-disciplinary cross-integrative study of TCM, and high-quality TCM talents cultivation, etc.
X Close
X
Certificate of Participation

Comments
10
Comments
midas****@gmail.com

16:34 Oct 18, 2023

For all inquiries pertaining to Chinese university applications, including scholarship opportunities, please do not hesitate to reach out to me via email at your earliest convenience. I may be contacted at the following address: midashalm@gmail.com. It is important to note that I am a duly registered agent of the (CUCAS), specializing in facilitating the pursuit of higher education within China.

Your communication will be highly valued, and I am committed to providing professional and comprehensive assistance to address your specific requirements in the realm of Chinese university scholarships and applications.

Thank you for considering my services, and I eagerly anticipate the prospect of assisting you with your academic aspirations in China

victorchukwuemek****@gmail.com

17:35 May 10, 2023

victorchukwuemekand3@gmail.com

omparkashk****@gmail.com

00:34 Aug 8, 2022

123456

omparkashk****@gmail.com

00:33 Aug 8, 2022

Omprakash t

omparkashk****@gmail.com

00:33 Aug 8, 2022

Omprakash kumar

vilvadinemb****@yahoo.com

00:05 Aug 6, 2022

vilvadinembokop@yahoo.com

deborahe****@gmail.com

07:56 Aug 5, 2022

deborahedun3@gmail.com

mdnip****@gmail.com

02:14 Aug 4, 2022

mdnip6791@gmail.com

abdiede****@gmail.com

15:07 Aug 3, 2022

abdiedesa55@gmail.com

t****@gmail.com

02:28 Aug 3, 2022

IM SORRY